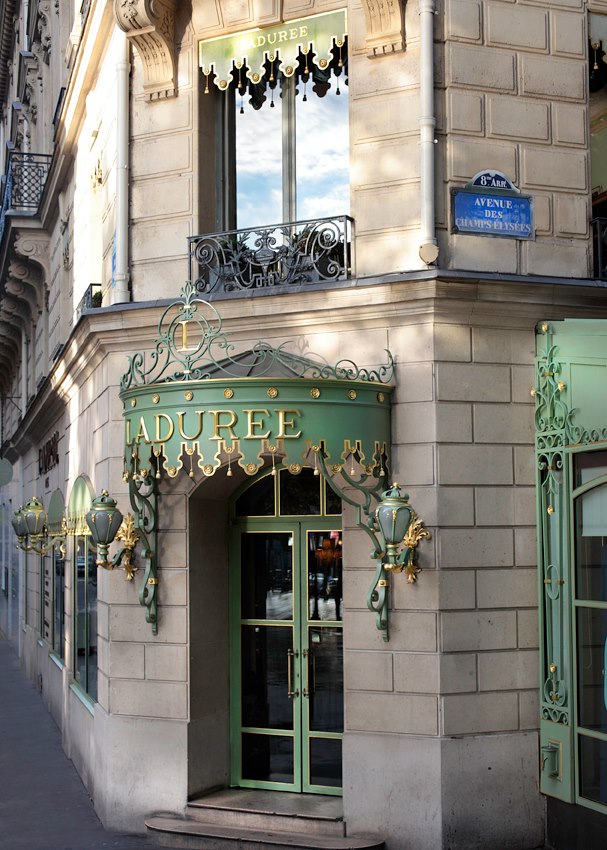 Ladurée luxury pastry house has reopened its Paris flagship tea house on Champs-Elysées after the location went  up in smoke last year. In 1871, the bakery of the 150-year-old company was destroyed by fire, the tragedy leading to the conversion as a cake and pastry shop.
A landmark since 1997, Laduree café was restored in the smallest details. During a year the banquettes, mirrors, chairs, banisters, and all the accessories were restored to their original state by the artistic team who designed the original store. For macarons fans in a hurry but looking for a quick, sweet hit, Ladurée extended the new boutique at 13 rue Lincoln, which will serve as Bar Ladurée.
The pastry creation of the month at Laduree is Charlotte Belle Hélène, a set of delicate cookies with cream pear and vanilla foam, all decorated with bursts of intense chocolate and slivered almonds.