Louis Vuitton Spring-Summer 2017 men's collection: an Africa of vivid animal prints and textiles.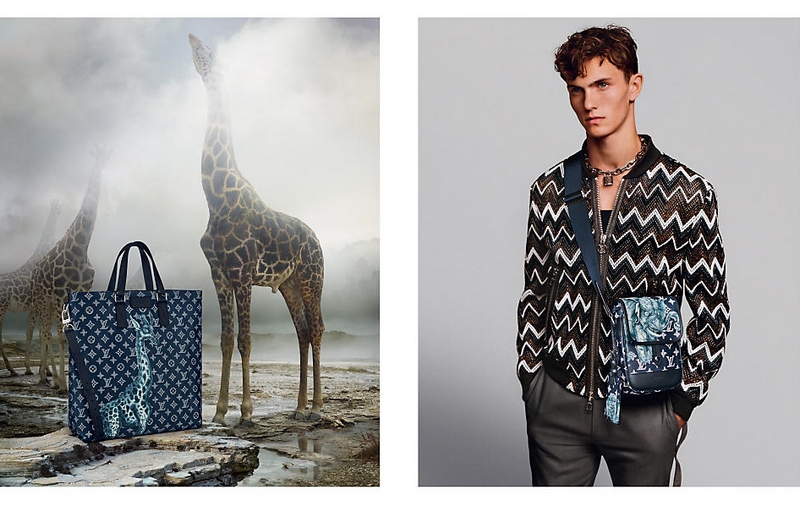 Africa, as the home of modern civilisation, is the inspiration for Louis Vuitton's Spring-Summer 2017 men's collection.
For the collection, Louis Vuitton's Men's Artistic Director Kim Jones conjures an Africa of vivid animal prints and textiles cut to the measure of London punk. Utility and whimsy meet when Men's Artistic Director reinvigorates the brand's classics for the Men's Spring-Summer 2017 accessories collection.
Louis Vuitton also opened a Pop Up store at ifc mall Hong Kong, dedicated to the Spring-Summer 2017 men's collection by Louis Vuitton Men's Artistic Director, Kim Jones. The store offers a unique selection that combines the inspiration of Africa with the rebellion of London Punk and emblematic savoir-faire of the Maison.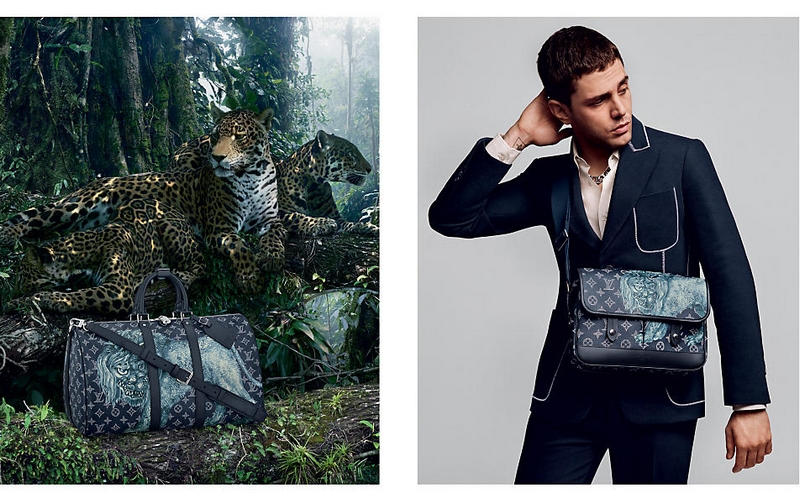 "There's always something a little London hidden somewhere, though. This time it is the influence of Punk – albeit via Africa, where Frank Marshall's "Renegades" portrait series of Botswana biker gangs in heavy leather depicts the fusion of two disparate aesthetics. Add a third, the French elegance of Louis Vuitton," says Kim Jones.
Throught the last campaign with Xavier Dolan as face, Africa & Animals themes are explored literally and figuratively. Africa is evoked through rich, intricate textile treatments, exotic skins, a menagerie of animal prints. In a continuation of his first Louis Vuitton show about his childhood in Kenya and Bostwana, Kim Jones is expressing notions of the safari and the gentleman traveller. The palette is dominated by Savannah-bleached shades; jackets have Saharienne detailing.