Luxury retailing continues to fuel trading and rental growth across prime pitches
Hong Kong's Causeway Bay top shop rent list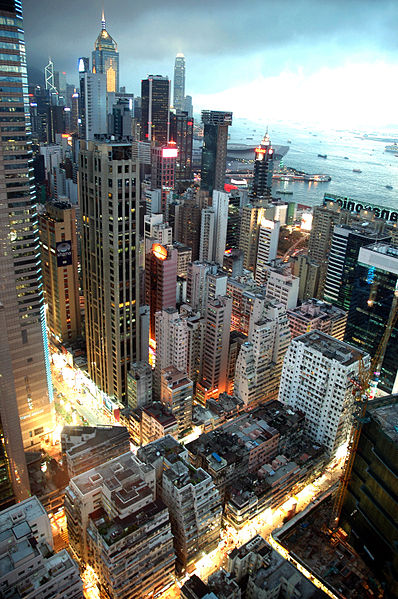 Despite a backdrop of a slower global economy and continued uncertainty – notably surrounding the euro zone – global prime retail markets have proved generally resilient over the year to June, with rental growth driven in particular by a strong performance in Asia and the Americas.' according to Cushman & Wakefield's latest Main Streets Across the World report.
Of the 326 prime locations in 62 countries surveyed for the report, a total of 147 saw rents increasing with just 49 (15%) experiencing rental declines, compared with (19%) in 2011.
Hong Kong's Causeway Bay driven by a surge in demand and leasing activity experienced a 34.9% hike in rental values to US$2,630 sq ft overtaking Fifth Avenue in New York at US$2,500 sq ft, as the most expensive retail destination in the world – the first time Fifth Avenue has not been top in 11 years.
The biggest climber in the top ten was Avenue des Champs-Elysees in Paris at US$1,129 sq.ft, which jumped two places into third spot, leaving Ginza Tokyo in fourth place US$ 1,057 sq ft.
Luxury retailing continues to fuel trading and rental growth across prime pitches of the global market. Luxury retailers are competing for the most coveted shopping destinations, exerting upward pressure on prime rental values. Despite recent slower sales growth, the luxury sector will remain resilient and continue to play a vital and prominent role in driving overall performance in the world's premier locations.
'Looking ahead, the main drivers behind global growth are not expected to shift significantly – with growing structural demand in tier 1 locations, market globalisation and luxury expansion in key developments. Asia Pacific and South America will remain the main focus of many international retailers as they take advantage of new modern supply and gradually maturing retail markets, but with new policies aimed at supporting retail, in India and China among others, potentially altering growth dynamics,' explained Martin Mahmuti – Analyst, European Research Group.
'There has been the usual jostling for the top positions between Hong Kong and New York but of course the real message here is the unfaltering advance of the top global cities, fuelled by a shortage of supply and the interest of international brands.,' explained John Strachan – Head of Global Retail Services.