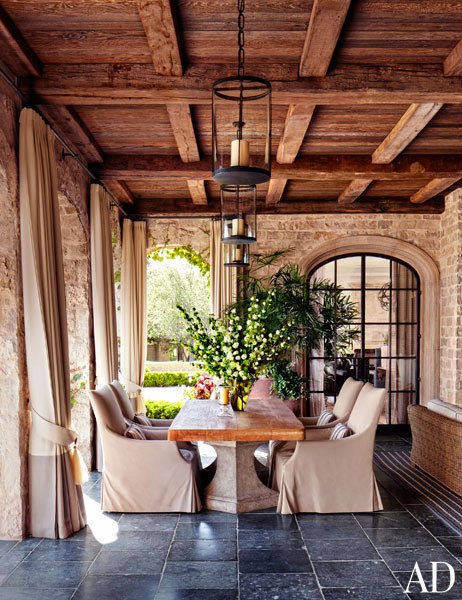 For Brazilian supermodel Gisele Bündchen and New England Patriots quarterback Tom Brady living well also means living responsibly. The famous couple is acutely aware of issues related to the conservation of natural resources. When building their home in Los Angeles, the family implemented energy and water systems that would ameliorate the impact on the land and used as many recycled materials as possible. Bündchen and Brady's life in Los Angeles's Brentwood neighborhood was photographed by Architectural Digest magazine.
"I like simplicity and coziness. I want to live in a place that feels like a real home, where you can put your feet up on the couch and just relax," said the renowned Brazilian beauty.
"Gisele and I have eight sisters between us, and there are lots of kids. We built this house as a sanctuary for our family—a place where we can enjoy being together," adds Brady.
In addition to composting, gray-water technology for irrigation, and environmentally friendly construction materials, the couple installed photovoltaic solar panels that would meet all of the property's electricity needs. "From the beginning we asked everyone involved in the design and construction, 'How can we make it as sustainable as possible?'" Bündchen told AD.
Find out how to make your house more green—and beautiful—with advice from the sustainability-minded supermodel. Download the digital edition to see more photos and to read the complete story.