UGG for Men Launches New "Pink Slip" Integrated Campaign for Holiday 2012 Featuring Tom Brady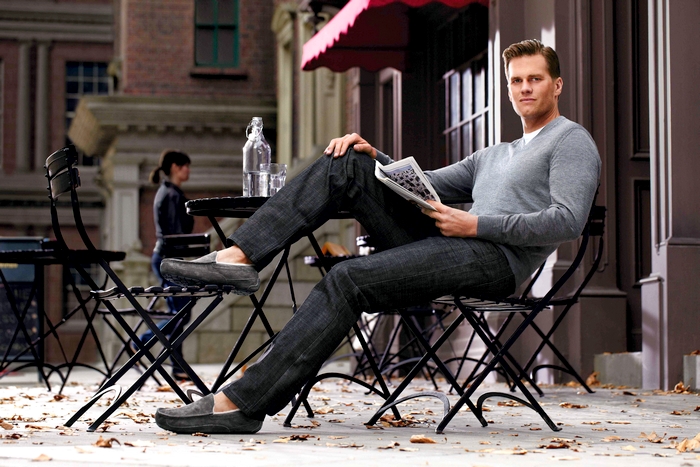 UGG Australia launched of a new UGG for Men campaign for the Holiday 2012 season featuring quarterback Tom Brady. The overall concept for the new "Pink Slip" campaign originated from real life, inspired by one of Tom Brady's personal anecdotes. According to UGG, even before he decided to partner with UGG Australia, Tom had a tradition of giving his team members UGG footwear – specifically the UGG for Men "Ascot" slipper – as a way to say thanks.
True to the UGG tradition of laid-back luxury, the Ascot is famous for its supple feel and stylish indoor/outdoor silhouette. An icon of casual elegance, cozy suede with a moisture-wicking sheepskin lining and lightweight, molded rubber outsole.
"The concept behind the 'Pink Slip' comes from an authentic tradition that Tom had even before working with UGG," says Connie Rishwain, President, UGG Australia. "What better way to highlight this moment through the holidays, tying it into the themes of teamwork and thanksgiving."