The Peninsula Hong Kong unveils dramatic new interior design and technology concept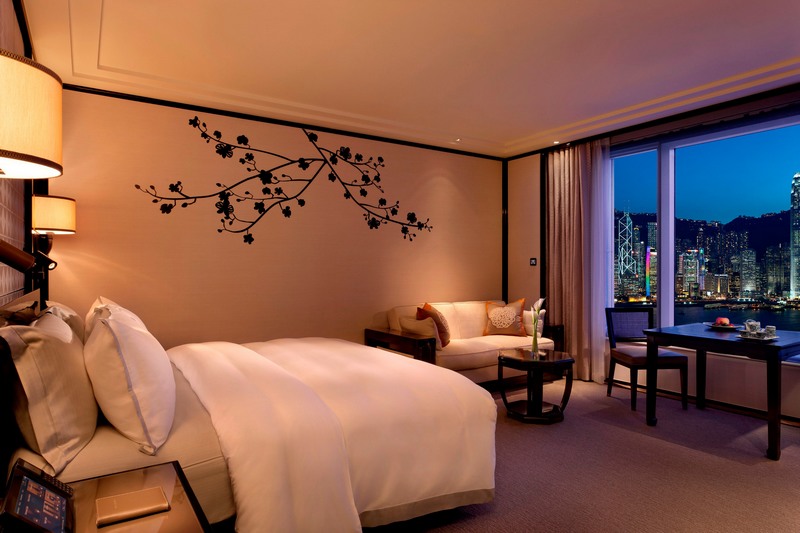 The Peninsula Hotels, Asia's oldest hotel brand, want to set new standards of guest personalization with a HK$450 million revitalization of its flagship hotel, The Peninsula Hong Kong, featuring advanced in-room technology.
The Peninsula Hotels' landmark debuts include the launch of "Peninsula Moments," a new multi-million-dollar global brand campaign and the new PenCities online travel journal.
Conceived by the in-house design team of The Peninsula Hotels, assisted by Gettys interior design, the new rooms and suites feature a bespoke luxury aesthetic that references the glamour of private yachts, motorcars and jets. Simple details and custom-made Cassina and Poltrona Frau furnishings work in elegant synchronization – from streamlined entertainment centers to the beige leather-finish and glossy patina of walnut writing desks and vanity tables with retractable illuminated mirrors.
Complementing the glamorous bespoke furnishings of its rooms is the next generation of in-room technology, enabling new standards of guest personalization. Peninsula introduces its next generation of intuitive in-room enhancements, which include:
– Interactive digital touch-screen tablets, allowing guests to personalize all room controls, signage and information to their preferred language.
– Full control of all in-room functions via bedside and desk tablets and wall panels, enabling access to the guest compendium of in-room dining menus, hotel services, streaming television, Internet TV and radio, mood lighting, curtains, temperature and more.
– Complimentary long-distance VOIP phone calls from guest rooms and from the hotel's Rolls-Royce fleet.
– Advanced audio-visual center in each guest room featuring a 46-inch flat-screen, Blu-ray LED television – with a 55-inch model in all suites, Internet TV, iPod/iPad docking station, memory-card reader and soundbar speaker system delivering surround-sound experience.
– Wireless connection to personal electronic devices and to the all-in-one printer/photocopier/scanner/fax, enables the seamless functionality of a home office
– Signature marble bathrooms with LED touch-screen panels located on the wall and bath-side, enable viewing of terrestrial and Internet TV and radio and Spa button delivering a luxurious, integrated light and sound experience.
Russel Wong, a Singapore-based photographer known for his celebrity portraits and his photography for major motion pictures such as Underworld, Crouching Tiger, Hidden Dragon, Hero and The House of Flying Daggers, was taped by Peninsula to make "Peninsula Moments".
"I wanted it to appear very narrative, almost like scenes from a movie," said Wong. "I tried to inject a romantic notion into the overall campaign, and hopefully it's all uniquely Peninsula."
Travelers planning a visit to any Peninsula destination can access insider travel and lifestyle information in the new PenCities, a new online luxury lifestyle journal developed exclusively for The Peninsula Hotels by LUXE City Guides.
PenCities presents a selection of insider recommendations covering the latest openings, restaurants, galleries, bars, classic favorites, special events, seasonal celebrations and smart things to do in each of The Peninsula Hotels' cities worldwide, plus emerging new luxury lifestyle and travel trends.