Le Bon Marché 160th anniversary: The world is Paris, and Paris is Catherine Deneuve
160 ans d'esprite Rive Gauche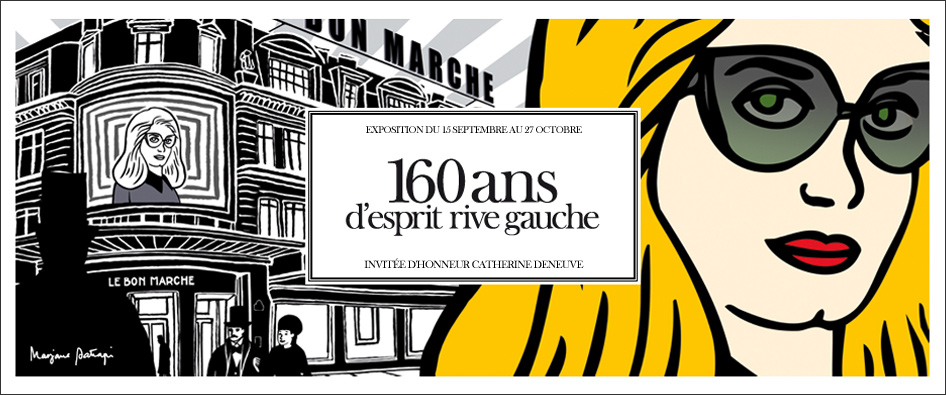 To celebrate its 160th anniversary, Le Bon Marché luxury department store is featuring actress Catherine Deneuve is a series of creations with a distinctive "Rive Gauche" spirit, with illustrations by Marjane Satrapi and an exclusive documentary directed by Loic Prigent.
The most exclusive of Parisian department stores spotlights ten pop-up illustrations in its store windows. "The world is Paris, and Paris is Catherine Deneuve" says Marjane Satrapi, who has created whimsical drawings that depict the star in her favorite Rive Gauche spots, from the Saint-Sulpice fountain to the Jardin des Plantes.
And because Saint-Germain-des-Pres has always been the center of the universe for Parisian film aficionados, Le Bon Marche has installed a pop-up cinema on the store's ground floor. The cinema sceens a 26-minute black and white documentary by Loic Prigent that explores some of Catherine Deneuve's favorite places with an intimate, lighthearted tone.
Marjane Satrapi's signed drawings are published in a limited edition box set of just 160, priced at 900 euros. A portion of the proceeds from the sale of the box sets will be donated to the Necker-Enfants Malades children's hospital.