"The secret to a beautiful life is to love much and laugh often."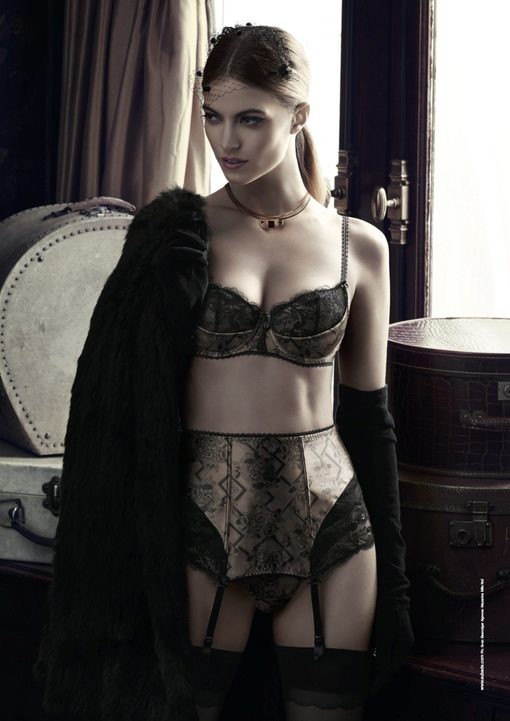 French lingerie brand, Aubade, takes its fans back to the glamour of the Roaring Twenties with a luxurious pop-up shop opened at Harrods.
Presented on a backdrop of Gatsby-esque opulence, Aubade's latest collection is an invitation to climb aboard the
Orient Express and discover its latest 1920s-inspired pieces in a space designed like a birdcage dressed in luxurious
and shiny guipure. Let yourself be seduced by the Diamant Rose colourway from the La Meneuse de Revue collection,
which is inspired by Charleston dancers' outfits.
Created in 1875 by Doctor Bernard – a corset specialist – and officially founded in 1958, Aubade is renowned for showcasing an exquisite array of vintage-inspired pieces.
With sumptuous satin and lace aplenty, the brand's new range (La Meneuse de Revue, Bahia Couture, Tickle Belle, and Douce Faveur) features floral embroidered bras, sheer thongs and high-waist briefs – all adorned with ribbon trims and
pretty bow embellishment. Will you be able to resist Aubade's red Amour color?