A watch defying gravity. Tri-Axial Tourbillon in white gold.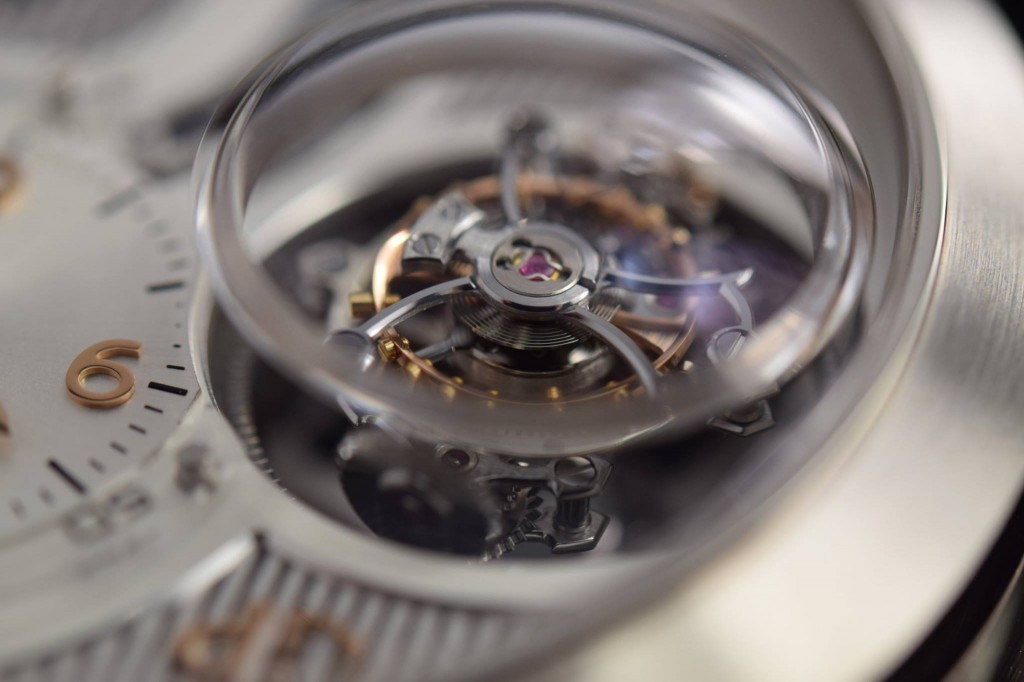 Although the tourbillon was introduced more than two hundred years ago, watchmakers still trying to improve its efficiency.  High-end Swiss watch manufacture Girard-Perregaux, a great historical specialist in this queen of complications intended to combat the negative effect of gravity,now increases its complexity and pushes the limits of innovation. The Haute Horlogerie Manufacture has developed a tourbillon with a regulating organ that rotates on three axes instead of the traditional single axis.
The interior carriage, shaped like a lyre in the Girard-Perregaux tradition, rotates once every minute. It is fitted into a structure that rotates on another axis every 30 seconds. Lastly, a third structure enables the whole assembly to rotate on yet another axis every 2 minutes. This complex mechanism is flawlessly finished, and its 140 components total only 1.24 g.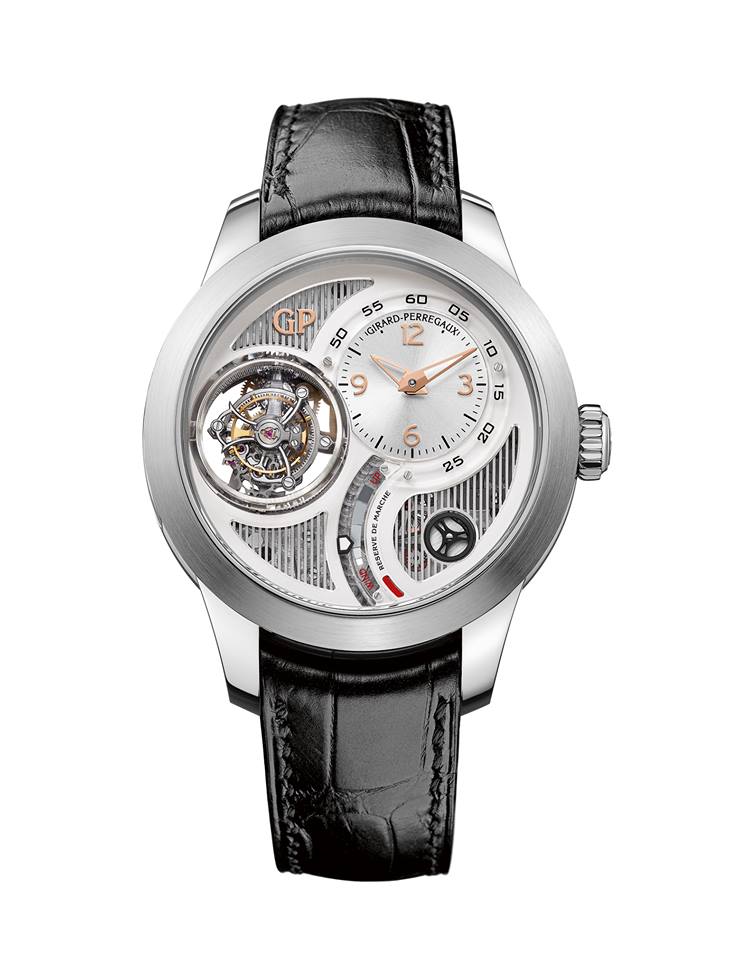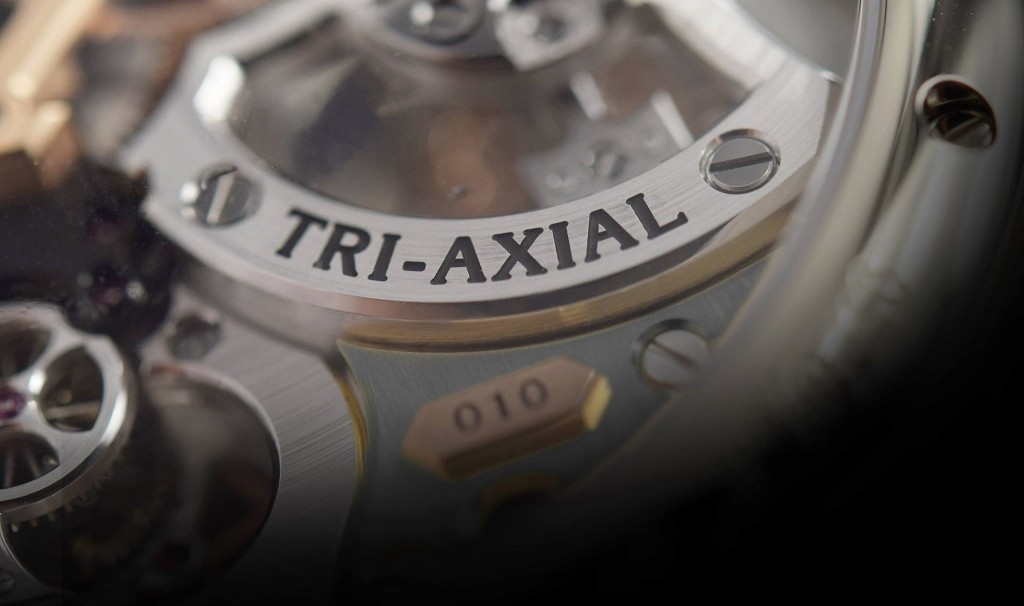 The brand logo area, also in pink gold carries the individual number of the watch while "Tri-Axial" is engraved on the satin-finish circular bridge supporting the differential of the tourbillon system.
It takes almost 160 hours for the watchmakers to assemble the 317 components of the movement, which is now fitted into a 48 mm diameter case in white gold. Typical features of Girard-Perregaux Haute Horlogerie collections are its bevelled bezel, elegantly curved middle and streamlined horns. The watch is perfectly complemented by a black, full-grain, hand-stitched alligator strap with a folding clasp in white gold.
The Tri-Axial Tourbillon in white gold is available in a limited edition of 10 pieces.