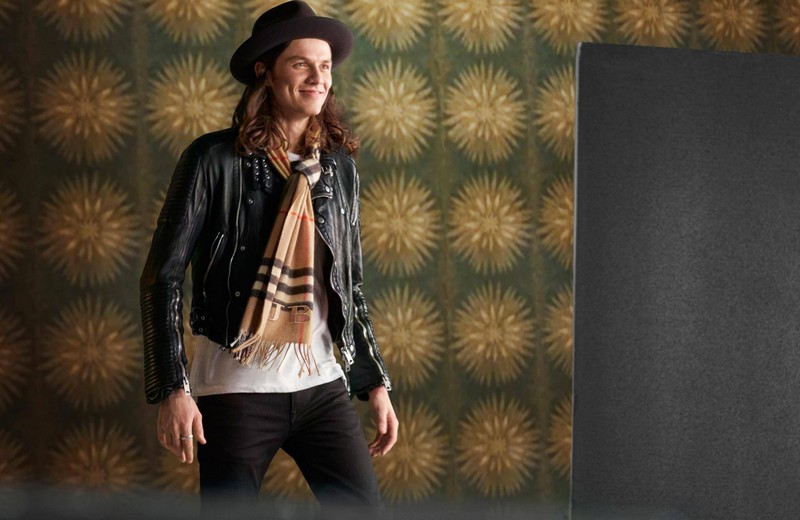 ---
This article titled "From Serbia to Morocco: my hunt to find Burberry fakes" was written by Morwenna Ferrier, for theguardian.com on Friday 20th November 2015 16.57 UTC
Toby Leigh has spent the past decade taking photographs around the world of one of the most copied prints in fashion, the Burberry check. In his new book, Berberry, the photographer/illustrator documents the most creative ways the now infamous beige, black, red and white pattern has been faked, copied and imitated, in a bid to to nail our collective fascination with the tartan.
When did you start hunting down fake Burberry checks?
"I collect all sort of pictures – lost-animal signs, old TVs that have been thrown out. The Burberry check was just one of my collections, which just grew and grew. If you start looking for it, it's everywhere. I suppose it all coincided with (and I hate this word) the way it became an emblem for 'chav culture' 10 years ago [the Burberry print became synonymous with this so-called subculture, which, it's thought, contributed to falling profits]. It became appropriated. I started noticing it everywhere. Not just on clothes, like ridiculous places."
Like where?
"I've found mugs, and cakes and cars in some bizarre places – Morocco, Thailand, the US, Tottenham in north London. One of my favourites is in Vranje in Serbia where there's an entire building clad in Burberry check. The idea that painting the check on to a building somehow makes it classy … there was local outrage at first, but now locals have grown to love it. It's bizarre."
Why do you think the check has become one of the most counterfeited prints in fashion?
"It has become globally synonymous with luxury, because it's Burberry, but also with heritage because Burberry is one of those old-school British brands – it's one of those unique prints that straddle the two. People think that by sticking the print on something, they're tapping into both. Even if you don't have a cultural understanding of the print, it still has status."
What's your favourite find?
"Well, apart from the Serbian building, I love the boxer shorts – they're fake Calvin Klein, and I found them in Morocco. It's funny, having two brands together, without any thought. Like by doubling-up, it sort of raises their status even more."
Aside from the heritage, why do you think there's such a strong appeal?
"It's probably popular because it translates well on any scale, large or small. The check is simple; the colours are easy to copy."
Do you think fashion can reclaim the check?
"If you go into vintage shops, there are lots of Burberry-printed items – so, in a way, that whole look has become cool again. It's a bit like the Reebok Classic, which had a similarly bad patch and became uncool in the 90s but is back again. In terms of fashion, I imagine it will go full circle."
• Berberry is available now, £25
guardian.co.uk © Guardian News & Media Limited 2010
Published via the Guardian News Feed plugin for WordPress.