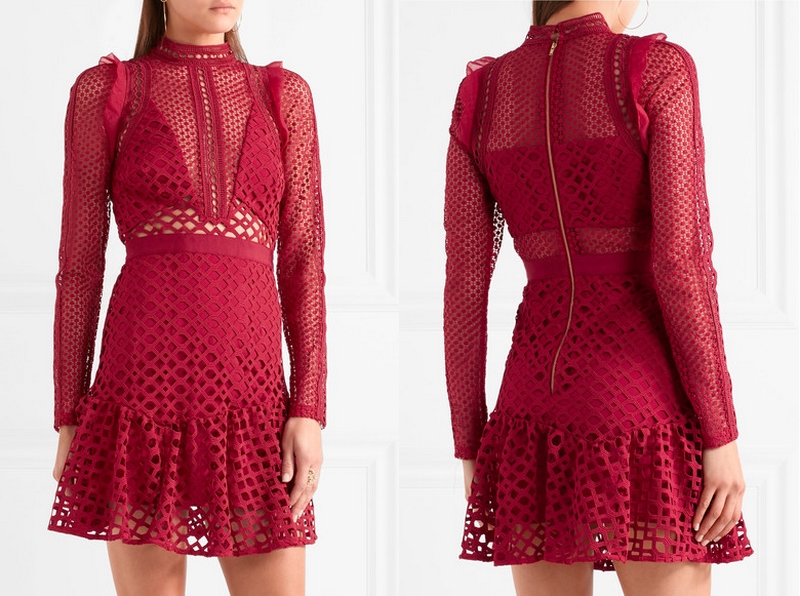 Once upon a time, formalwear meant a structured, demure gown with colour-matched accessories and a slicked back hairdo.
Nowadays, no matter how stuffy or fancy the event is, the rules are pretty much non-existent – as the red carpet's latest naked dress trend clearly shows.
We may have been taught that too much skin is a major fashion don't, but today's most stylish and forward-thinking stars are revolting against those restrictions and flashing as much or as little flesh as they please.
Sheer panels, cut-outs, thigh-high splits, or (if you're Rihanna) an entirely see-through dress made of glittering crystals – embrace a rebellious spirit and anything goes attitude.
So how do you take this killer look from its Hollywood extreme and translate it to your own party wardrobe? It's tricky to get right, so we're helping you out by sharing a few top tips to help you rock a naked dress for your next event.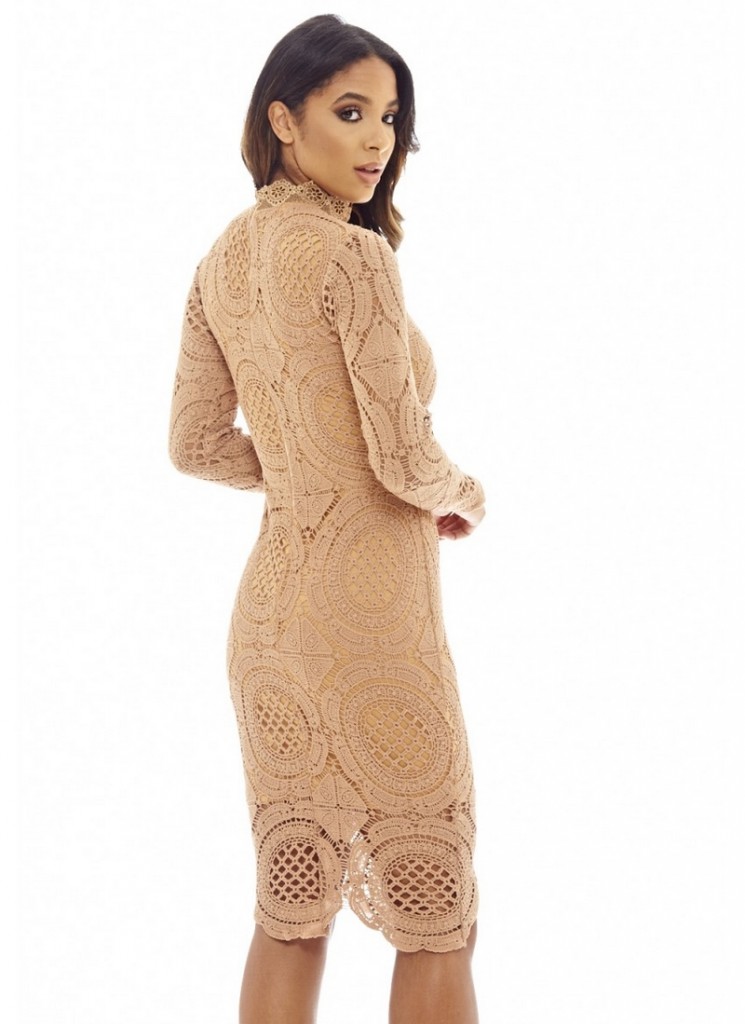 #1: picking the perfect outfit
You don't have to go as far as Rihanna without a completely sheer gown to nail this trend. So long as you pick the right outfit, you can channel it in a subtle way that won't leave you uncomfortably fussing at your clothes all night.
We like this long sleeved midi dress from AX Paris, which suggests more than it actually reveals thanks to its nude colour (it comes in two different options, mocha and blush) and crochet detailing.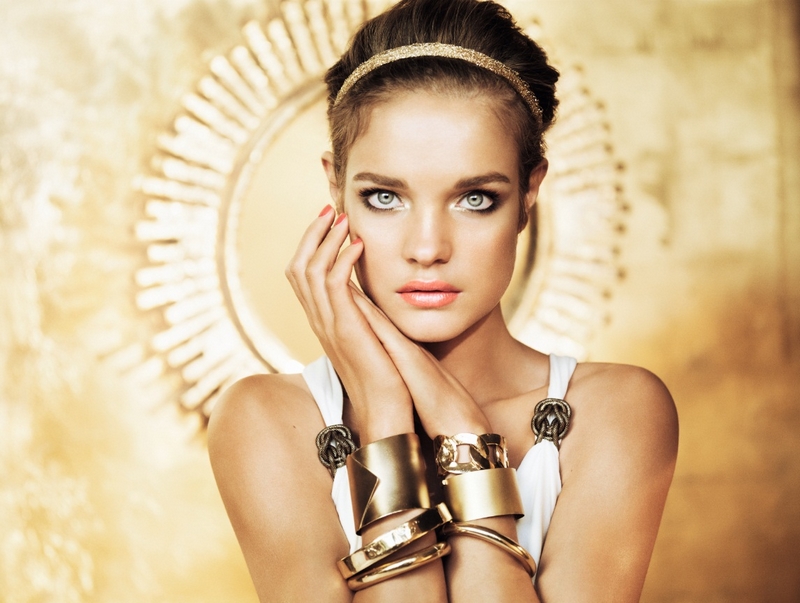 #2: nailing those skincare essentials
Since there's going to be a fair bit of it on show, only flawlessly polished and glistening skin is allowed. The day before, exfoliate all over before applying moisturiser, to give yourself a good base to work from. Then, on the night itself, give yourself an extra dose of sparkle by applying The Body Shop's Shimmering Dry Oil as a highlighter on your collarbone, shoulders and legs.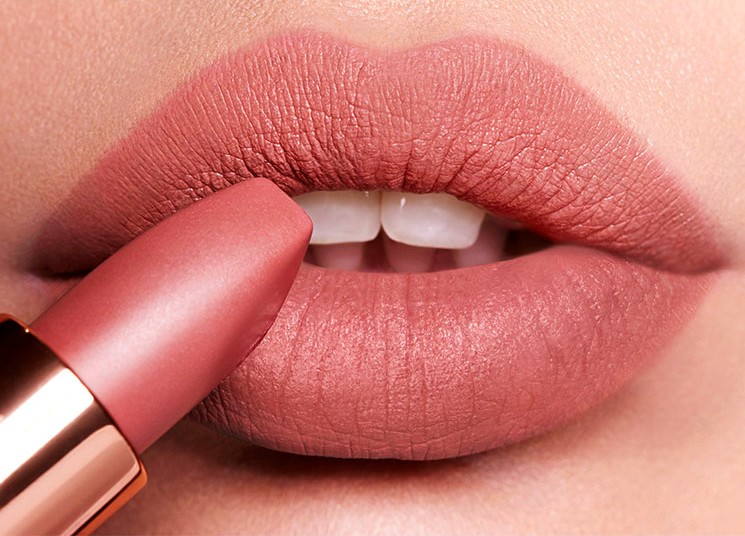 #3: going all out with statement beauty
Such a muted colour palette can more than handle a bold makeup look, so take the opportunity to rock the exaggerated smoky eye you've never quite dared to go for before. Browns, golds and dark greens will all work well.
When it comes to your pout, amp up the nude feeling with a matte, natural tone lipstick (we recommend Charlotte Tilbury in Pillow Talk).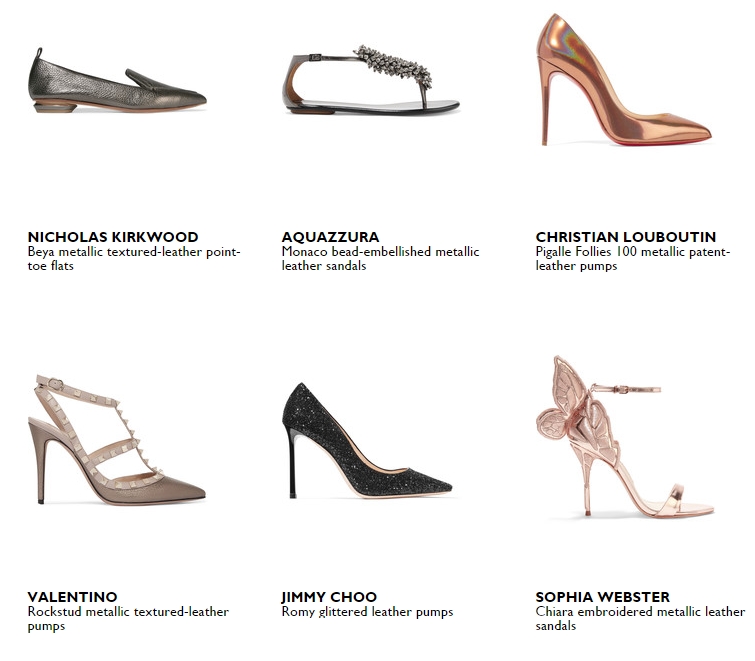 #4: adding an edge with metallic shoes
To give your almost naked dress a chic edge, pair it with this season's hottest shoe trend – metallic heels. Whether you go for chunky mid height heels or strappy skyscrapers is up to you (and how comfortable you want to be throughout the evening), there are plenty of options to suit every style.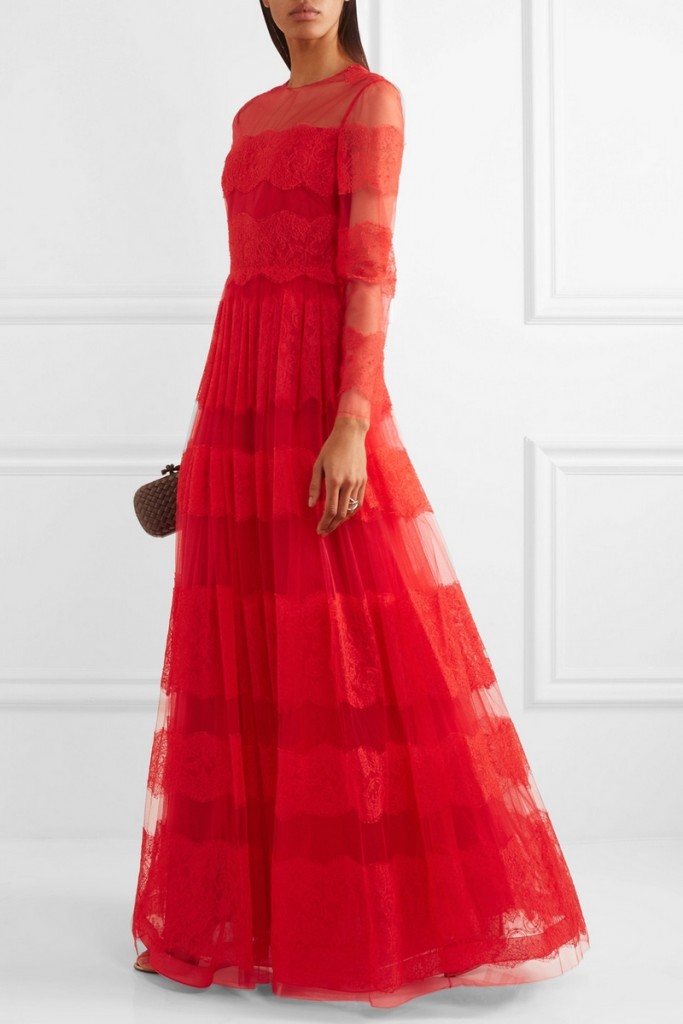 #5: finishing with understated accessories
The naked dress trend works best when it looks effortlessly done, so don't go overboard with try-hard accessories.
Keep it simple with an oversized, plain clutch and a delicate gold necklace. If that feels too low-key for you, you can always add a little extra glitz with some metallic nail art.
There you have it, follow our five tips and you'll feel confident enough to wear your naked dress to any event.