"Fashion Awards are not only celebrating the most creative expression in fashion on a global scale, but also raising funds for education in fashion."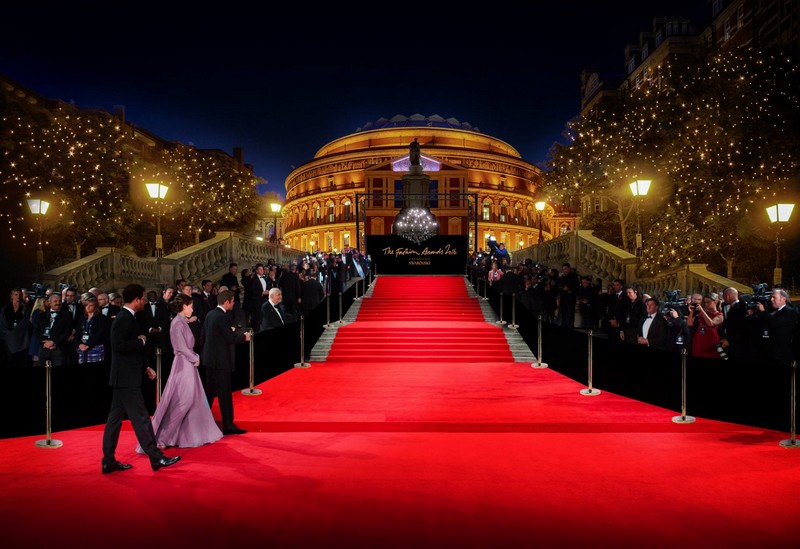 "Bigger and better," British Fashion Council's revamped annual fashion awards are the UK's answer to the Met Ball. BFC is introducing the Fashion Awards 2016 in partnership with Swarovski at the Royal Albert Hall on Monday, 5th December. The Fashion Awards 2016 will celebrate "the best of British and international talent from the global fashion community, in London."
The new format intends to raise significant funds over the next ten years for education scholarships to help the best talent attend leading fashion colleges. The Fashion Awards will be an annual fundraiser gala for the British Fashion Council Education Foundation charity.
"Our aim is to make the Fashion Awards 2016 bigger and better than ever and will celebrate the global fashion industry at the beautiful and iconic London venue, the Royal Albert Hall," commented Dame Natalie Massenet, BFC Chairman.
"Nadja and her team at Swarovski have made these awards possible and we are thrilled to be working in partnership with them once again. As a global industry we should make a commitment to support talented people from all backgrounds to fulfil their dreams and access the best universities in the world. Over the next ten years our ambition is to raise and invest £10million to support young people in this goal. London is seen as the capital for the most creative new talent in the world that provides talent and energy for the global fashion industry," added BFC Chairman.
Caroline Rush CBE, BFC Chief Executive stated: "We have been developing a large scale Awards format that this year will become a celebration of British and international excellence as well as a significant fundraiser to give opportunities to talented young people. Our ambition for the evening is that the best of the fashion world will come together in London to recognise talent in design, creativity, business as well as those whose outstanding contribution to the industry have significant changed it for the better."
Each year the awards are voted on by the BFC's international judging panel, made up of over 800 key industry figures, from all corners of the fashion community. This celebration has been an important part of the British fashion calendar since 1989. Last year's ceremony saw over 450 VIPs and industry heavyweights in attendance, alongside a sold out auditorium of over 2,000 guests, with attendees including Anna Wintour OBE, David Beckham OBE, Karl Lagerfeld, Lady Gaga, Naomi Campbell, Nick Knight OBE, Olivier Rousteing, Samantha Cameron and Victoria Beckham.