Famed Milanese pastry business bought by Prada.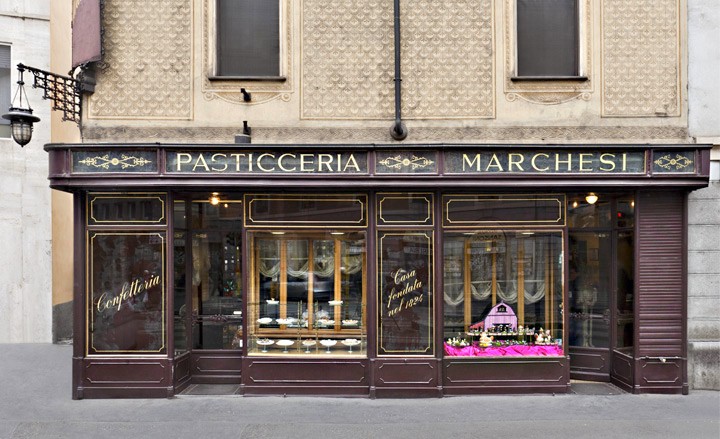 Investing in upmarket gourmet snacks is the trend these days. Cavalli Caffès around the world and Gucci cafés in Florence, Milan, and Tokyo, will have a rival. Special branded Prada Café will open its doors this season.
As part of the Prada's wider expansion policy in Milan, the Italian fashion capital, the luxury label acquired a famed Milanese pastry business founded in 1824. 80 percent stake in The Pasticceria Marchesi business, one of Milan's most famous pastry shops, has been taken by Miuccia Prada.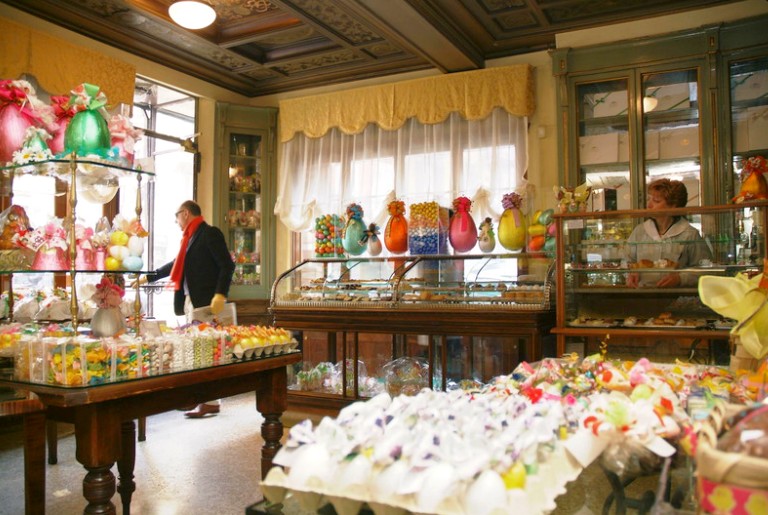 "Marchesi represents a symbol of Milanese excellence and I am happy we have stipulated this agreement with the family that founded the historic brand," declared Prada CEO Patrizio Bertelli (Miuccia's husband). And fans of the store's traditional pastries and high quality chocolates needn't fear any hasty changes or rebrands: "our goal is to collaborate in an effective manner in its development and in full respect of its tradition," Bertelli added.
According to AFP, in 2013 the Italian luxury label attempted to buy another celebrated pastry spot, the Pasticceria Cova on via Montenapoleone in Milan, eventually acquired by rival luxury goods giant LVMH (June 2013).
We hope Prada will restyle the windows of Pasticceria Marchesi. Miuccia Prada will surely use her signature minimalist designs to achieve a traditional style with modern influence.