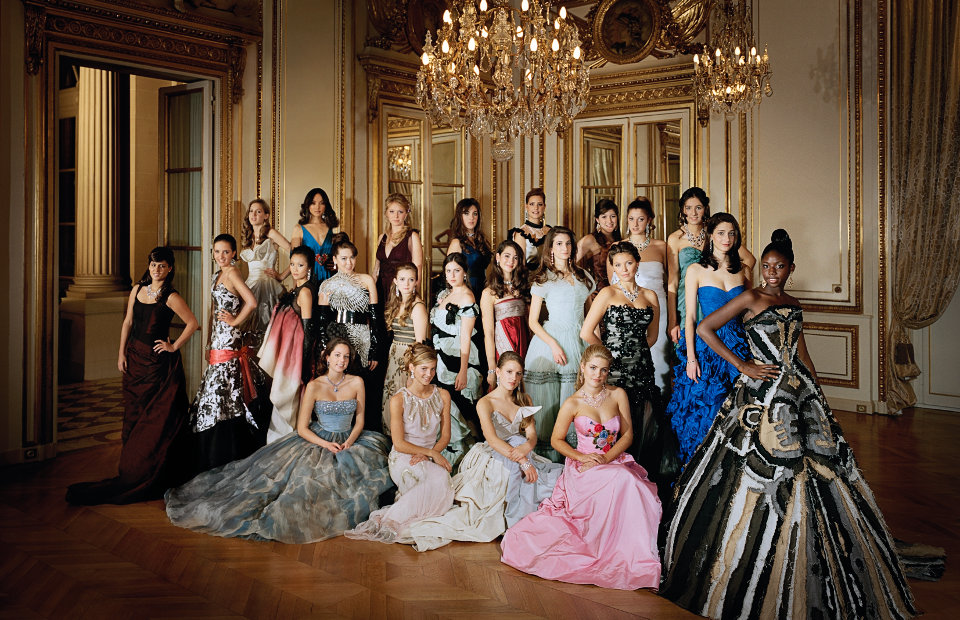 Parisian debutantes' "Le Bal", a charity ball held every year in late November, has among the 21 young participants Sylvester Stallone's 16-year-old daughter Sophia-Rose, Rosanna Arquette's 18-year-old Zoe-Bleu Sidel, as well as Lily Rivkin, 17, daughter of the US ambassador to France Charles Rivkin.
Daughters of a global elite of actors, business leaders and aristocrats from 14 countries have dinner before the big dance. Proceeds from this year's Bal taking place at the Crillon Hotel in Paris will go to the "Enfants d'Asie" charity for Asian children.
Launched in 1992, Le Bal draw the daughters of actors Clint Eastwood, Forest Whittaker, car tycoon Carlos Ghosn, and the granddaughters of ex-Soviet leader Mikhail Gorbachev. Paris Ball is known as a showcase for haute couture designers who dress the debutantes, as well as the official jeweler Adler.
Other noteable debutantes introduced at the Paris Ball include: Amanda Hearst, Delphine Arnault, Princess Fawzia Latifah of Egypt, Lady Tatiana Mountbatten, Dree Hemingway, Ashley Bush, Lauren Bush Lauren (daughter-in-law of Ralph Lauren), Talulah and Scout Willis (daughters of Bruce Willis and Demi Moore), Forrest Whitaker, Andie MacDowell.
The debutante ball began as an English tradition, where 18-year-old women from aristocratic families would be presented to the queen wearing white ball gowns, white gloves and tiaras. The traditional debutante ball was followed by a season of balls. The tradition continues for instance in the U.S. at New York's Waldorf Astoria, in the American South, in Vienna, in the Philippines, and in Latin America.
In France, the couture house Jean Patou took on the tradition by creating an annual ball in 1957, but this came to an end with the events of May 1968.