Jaguar Land Rover Debuts Three All-New British Vehicles at 2012 Los Angeles International Automobile Show: high-performance 2014 Jaguar XFR-S, the Jaguar F-TYPE and the 2013 Range Rover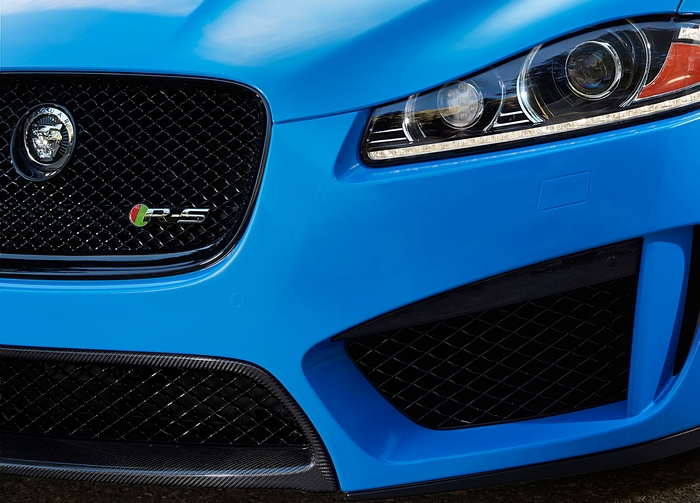 Jaguar Land Rover will draw the world's attention to all things British with the debut of three exciting new luxury automobiles in the U.S. at the 2012 Los Angeles International Automobile Show, November 28 – December 9.
"This year's Los Angeles Auto show is one of the most significant U.S. shows in years for Jaguar Land Rover as we launch a true modern day British invasion with the debut of three breakthrough new products," said Jaguar Land Rover North America President, Andy Goss.
"Jaguar Land Rover is making major strides to grow the business with highly targeted new products. The new Jaguar F-TYPE, Jaguar XFR-S and all new Range Rover will all make a major impact, specifically in the United States, which will be the world's largest market for all three vehicles."
Making its global debut at the show will be the XFR-S model, the fastest and most powerful sedan Jaguar has ever produced. This is the second model in the ultra-high performance R-S range, with just 100 sedans being offered for the 2014 model year in the U.S. market – making it one of the most exclusive Jaguar models ever.
Making its U.S. Auto Show Debut in Los Angeles is the all-new 2013 Land Rover Range Rover – the world's first SUV with a lightweight all-aluminum body. The new Range Rover goes on sale in December, 2012, starting at $83,5001.
Making its U.S. Auto Show Debut in Los Angeles is the 2014 Jaguar F-TYPE, displayed for the first time with the Black Pack (high gloss black body trim). The Jaguar F-TYPE combines low vehicle weight (starting at 3,521 pounds), high power (340hp, 380hp and 495hp versions) and good aerodynamics to achieve a pure sports car experience, yet with Jaguar elegance. F-TYPE goes on sale in early summer, 2013, starting at $69,0002.