Cask of Pitt-Jolie French wine went for €10,000.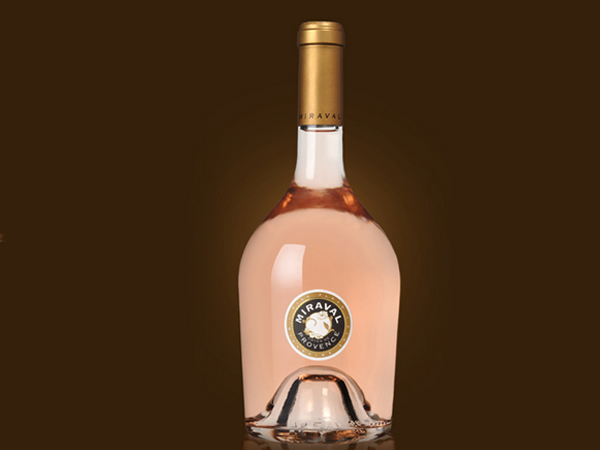 A barrel of organic wine produced by Angelina Jolie and Brad Pitt's French estate was by far the top seller of the second edition of white organic wines auction in Correns (south of France), where the Hollywood couple have their chateau and summer residence. The barrel has been sold for more than €10,000 at the auction supporting sustainable agricultural projects in The Democratic Republic of Congo, Africa. The 228-litre barrique of 2013 wine had been signed by the two stars. Last year, 24,500 Euros were collected and donated to the Association "Sustainable Villages" in Kivu, Congo.
Angelina and Brad bought Chateau Miraval Estate in 2008 for €40 million and last year released the first Miraval Côtes de Provence organic rosé. With the first 6,000 bottles selling out online in five hours, the wine had the highest global media coverage.
"They want to be proud of the wine on their property. They are really looking for excellence," said Marc Perrin of the family that partnered with Jolie-Pitt, adding that the estate would later look to also produce red and white wines.
"We've organised this sale in solidarity with the people of the Kivu region," said Michael Latz, mayor of Correns.
"It's in an area on bordering Rwanda which has been left impoverished by war. Young people and agriculture have been the principal victims of conflict – and yet they are the key to future stability in the region."
According to connexionfrance, the money raised in Correns auctions has allowed Congolese agronomist Achille Biffumbu to work since 2010 on a 18-hectare site on the Buzi-Bulenga peninsula, which is home to 30,000 people. He trains young students in sustainable farming techniques.
The list of stars who have invested in wine includes Michael Schumacher, Sting, David Beckham, Gerard Depardieu, filmmaker Francis Ford Coppola and Madonna.