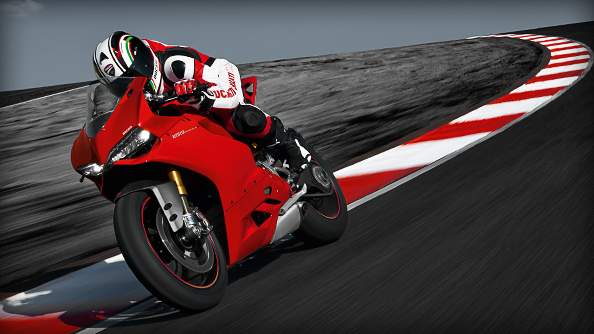 18 rare Ducatis will appear at the Amelia Island Concours d'Elegance on March 10, 2013, as the Ducati motorcycles will be the honored motorcycle of the 18th annual "beauty contest" for historic vehicles. The display will chronicle a half-century of Ducati
history from the "Cucciolo" through the Barber Vintage Motorsports Museum's 1979 Hailwood Isle of Man racer, to famous motor cycle author Vicki Smith's 1997 Ducati 916SPS.
The Italian manufacturer of high performance and high-end motorcycles is the fourth motorcycle brand to be honored by "The Amelia". Ducati joins former honorees Triumph, BMW and Vincent as "The Amelia's" one marque motorcycle class for 2013.
"Ducati is one of those rare machines that, like Ferrari, is capable of stirring the blood of a certain kind of rider," said John Duss, Amelia Concours board member and "The Amelia's" resident motorcycle expert and historian. "Ducati has, through excellence and competition, become not only famous, but an aspirational motorcycle."
Now in its second decade, the Amelia Island Concours d'Elegance is among the top automotive events in the world. Always held the second full weekend in March, "The Amelia" draws nearly 250 rare vehicles from collections around the world to The Golf Club of Amelia Island and The Ritz-Carlton, Amelia Island for a special celebration of the automobile. Since 1996, the show's Foundation has donated over $2 million to Community Hospice of Northeast Florida, Inc. and other deserving charities on Florida's First Coast. The 18th annual Amelia Island Concours d'Elegance is scheduled for March 8-10, 2013.
For the first time in 64 years of the Amelia Islands Concours d'Elegance, the first Cadillac to wear the name "Coupe de Ville" will make a public appearance at this 2013 edition.