Dubai is set to become home to the Middle East's first tropical Rainforest.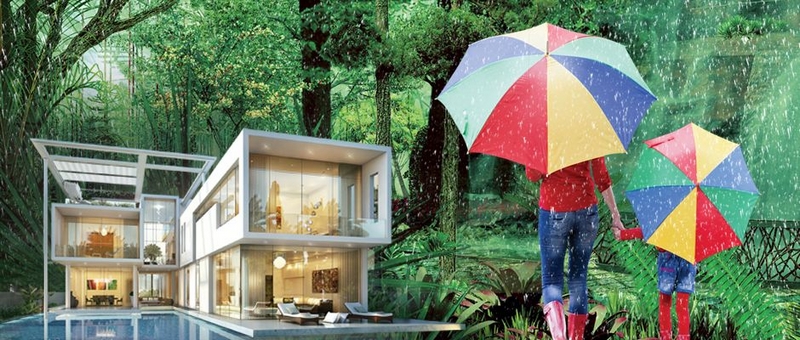 Dubai is known around the world for attracting the biggest and best. The latest audaciously bold project joining the list of adventurous attractions is the Dubai Rainforest, which will support the growth of the city, according to Dubai's leading luxury developer Damac Properties. The Rainforest will offer an opportunity to explore nature and take canopy tours through the tree tops.
The project aims to be a unique ecosystem with an 18-hole Championship golf course, a desert-inspired spa and a premium five-star hotel. We hope that the adventurous project is not meant only to surprise but to bring a sustainable vision to the area.
The Dubai Rainforest will be completed ahead of the World Expo 2020 exhibition taking place in the Emirate, and will become a key attraction within Dubai's integrated tourism plans. The project will join attractions such as the varied theme parks coming on-line, in addition to the world's tallest fountain, the Palm Jumeirah, the Dubai Eye and the Dubai Aquarium as Dubai looks to welcome at least 20 million tourists a year by 2020.
Situated adjacent to the Trump World Golf Clubhouse, the new tropical ecosystem will be housed within Damac Properties' Akoya Oxygen master development community.
Akoya Oxygen is one of the most talked about master plans currently under development in Dubai. Spread across 55 million sq ft within Dubailand, AKOYA Oxygen "will be a peaceful retreat from the hustle and bustle of the city." The second phase of the project is currently available for investment, with villas and townhouses available within the green environment. The project is set around the Trump World Golf Club, Dubai – an 18-hole Championship-standard golf course, which is under design by world- famous golfer, Tiger Woods and will be managed by the Trump Organisation.