Situated 2,621 metres (8,600 feet) above sea level, Bogota continues to re-invent itself. The ciclovia – when city streets banish cars in favour of cyclists and pedestrians – originated in Bogota decades ago and has since been adopted by urban centres around the world. The Jardin Botanico Jose Celestino Mutis (or Botanical Garden) highlights the city's 5,200 parks (yes, 5,200!), and hikers needn't go far to find plenty of open space, with the climb up Monserrate offering a particularly rewarding view of the city and surrounding Andes Mountains from 3,152 metres (10,341 feet).
An emerging food scene has re-christened an area of the city Zona G – for Gastronomy – near the financial and commercial core, where a new Four Seasons experience is set to be unveiled next month.
If you haven't been to the city in a while, it's an opportunity to rediscover Bogota in new ways, and if you've never been here before, now is the time.
Four Seasons Hotel Casa Medina Bogota opens doors in October, being the brand's first opening in the Colombian capital, to be followed by Four Seasons Hotel Bogota in early 2016.
Long the favourite of the city's power players and an international clientele, the beloved landmark of Bogota now begins a new chapter in its storied history with the opening of Four Seasons Hotel Casa Medina Bogota on October 15, 2015.
Careful restoration of the residential-style hotel Casa Medina has retained the French and Spanish-influenced design details of artist and architect Santiago Medina Mejia's original 1946 building while technologies have been fully updated and modern luxuries added.
62 rooms and suites – no two alike – have been redecorated taking advantage of unique features such as fireplaces or beamed ceilings.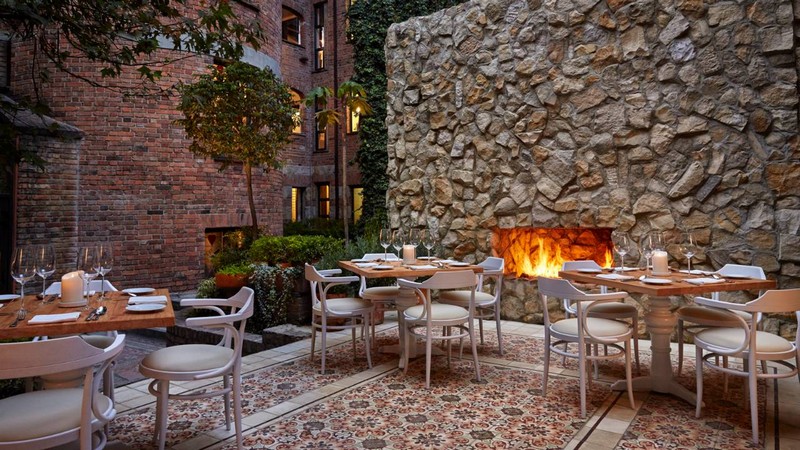 An all-new dining concept will also be unveiled upon opening: Castanyoles Raciones y Tapas, named for the traditional hand-held percussion instruments also known as castanets. With a wood-burning grill and Spanish tiles inside and a broad terrace beneath a new glass atrium outside, Castanyoles will serve a Spanish-influenced menu for breakfast, lunch, dinner and cocktails, as well as offer gourmet items and Colombian coffee to go.
Additional features include a full-service spa retreat and 24-hour gym.