VS is the key driver of Cognac's biggest volume market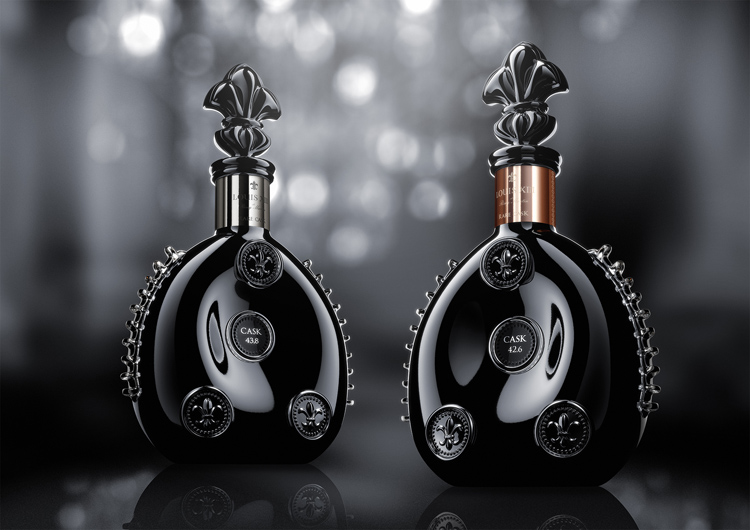 Cognac's recent strong growth is poised to continue in the coming years, driven by increased consumption in the US, China and the UK, according to a joint report from just-drinks, the research portal for the global drinks industry, and the IWSR, one of the leading source of data and analysis on the alcoholic beverage market, featuring the latest full-year data available.
While growth will moderate slightly from the near-4% volume increase seen in 2015, global consumption willincrease by some 2m cases by 2021, the Global Cognac Insights report says, with the US moving above 6mcases by the end of the forecast period.
Cognac exports reached their highest ever level in 2016, driven by the expansion of the North American FreeTrade Agreement (Nafta) zone, according to the Bureau National Interprofessionnel du Cognac (BNIC). quotedby thedrinkbusiness.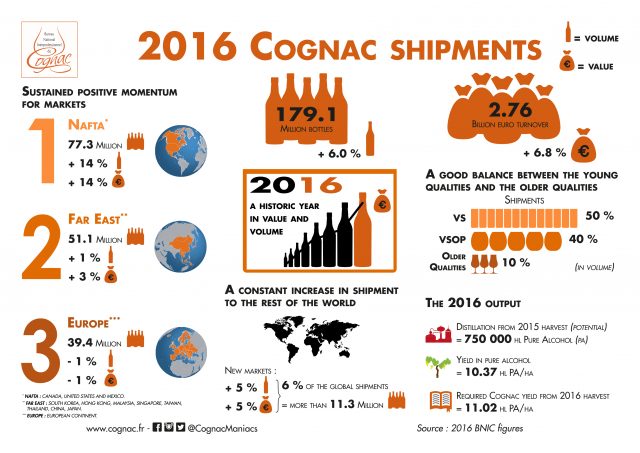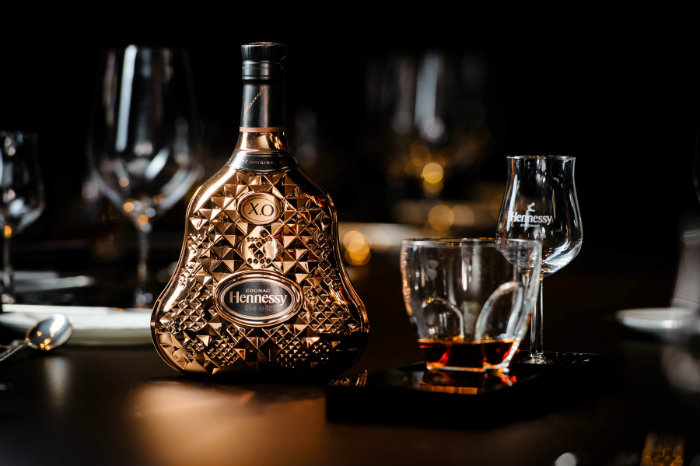 "As China overcomes its centrally planned crackdown on conspicuous consumption and lavish extravagance,cognac will emerge more versatile and less monodiamensional in its status associations and drinking rituals," says thedrinkbusiness experts commenting on the trends for 2017. "From celebrity endorsements to the – once controversial – embrace of the resurgent cocktail culture, the category will continue shaking off complacency while creating the template for urgently needed further geographic diversification."
China – which remains the largest Cognac destination by value despite a recent slump in the wake of the government's anti-extravagance drive – will continue to recover, with growth accelerating in a few years' time.
"Although Cognac has suffered in China, the category has to some extent been protected by its longevity in the market," says the report. "Forced to choose, many consumers will opt for Cognac over rivals such as Scotch whisky." And it adds: "It seems inconceivable that there will not be some kind of rebound in the luxury Cognac market in China over the coming years; the key is to know precisely when, and to what
extent."
While Chinese consumers tend to view relatively inexpensive VS Cognacs as too cheap, opting for VSOP and above instead, VS is the key driver of Cognac's biggest volume market, the US. As China has cooled, producers have increasingly targeted the US, resulting in a double-digit sales increase in 2015.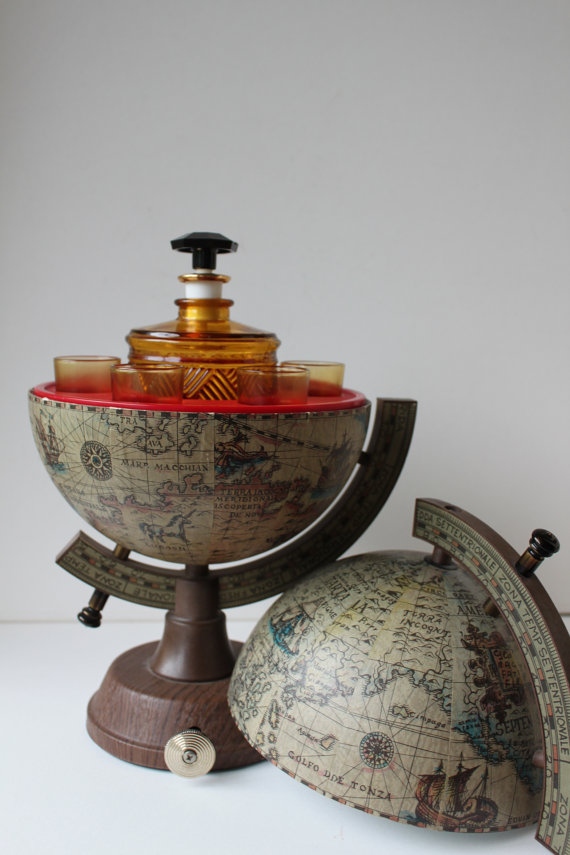 However, new entrants to the market are not necessarily copying the template of the dominant Hennessy brand and selling VS to the hugely influential African-American demographic; instead, they are increasing prioritising value over volume.
As demand for luxury Cognac has declined in China, companies are rerouting inventory investment into younger spirit – a reflection of the growing importance of the VS and VSOP segments in markets from the US to Africa to Eastern Europe.
There is an enormous and growing gulf between the 'big four' Cognac houses – Hennessy, Martell, Rémy Martin and Courvoisier – and the rest, with the quartet accounting for almost 90% of the category's retail value
in 2015.
Jim Clerkin, president and CEO, Moët Hennessy USA: "Our business has also been boosted by the recent trendthat American consumers are moving back to brown spirits and craft. You could argue that there is no bettercrafted brown spirit than Hennessy."
Cyril Camus, president and CEO, Camus: "Some companies are beginning to recognise that the issues in Chinaare going to take longer than expected to resolve. They are probably paying the price for not reactingearlier."
Take a look also at the "THE COGNAC AND BRANDY BRANDS TO WATCH IN 2017"