Asia has the world's most billionaires
Carlos Slim (73) – ranked as the "Richest Man on the Planet"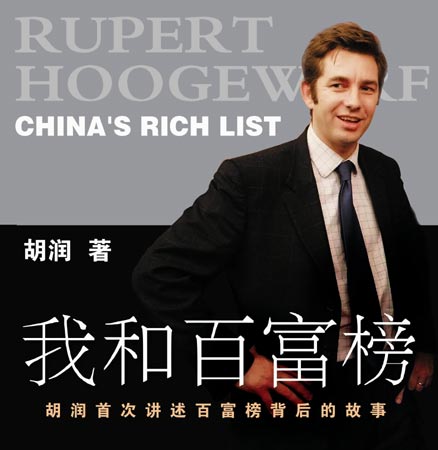 On its 2013 list, Hurun Report, a monthly magazine best known for its "China Rich List", a ranking of the wealthiest individuals in China, has ranked 1453 individuals with personal wealth of US$1 billion or more. Real estate, telecommunications, media and technology and retail were the most common sources of wealth. The Hurun Global Rich List 2013 shows that being male, American and over 60 makes you the right candidate to be
among the world's very richest individuals, however, be prepared to make your fortune yourself. Seven of the top 10 on the Hurun Global Rich List are self-made. Five are from the US, three are Europeans, one is South American and one Chinese.
Asia was home to the highest number of billionaires this year with most of them operating in real estate sector. The total wealth of the 1453 billionaires amounted to a staggering US$5.5 trillion, the equivalent of China's GDP. The average age is 63. One in ten is female. By country, the US was home to 409 billionaires, comfortably ahead of the 317 from China. Between the US and China, they now have half of all billionaires on the planet.
Moscow is the billionaire capital of the world, home to 76 billionaires, edging out New York which has 70. London came in at fifth place behind HK and Beijing. Five of the Top Ten cities for billionaires are in Greater China.
This past year has seen a rebound in the wealth of private sector. Stock markets in the US have risen and the US dollar has got stronger, rising against the Brazilian Real by 19%, Indian Rupee by 12% and Japanese Yen by 6%, making it harder for locals to make the cut-off.
"In China we've seen a huge urbanisation boom and that has created a lot of wealth in property," Rupert Hoogewerf, chairman, chief researcher and publisher of the Hurun Report, told AFP.
"For every billionaire that Hurun Report has found, I estimate we have missed at least two, meaning that today there are probably 4000 dollar billionaires in the world. Some people deliberately make their wealth a secret because… they gained it through illegal ways. Some others simply prefer to keep a low profile," explained Hoogewerf.
1. Carlos Slim Helu & family (73 years) Mexico – Key Source of Wealth: America Movil
2. Warren Buffett (82 y) USA- Key Source of Wealth: Berkshire Hathaway
3. Amancio Ortega (76 y) Spain – Key Source of Wealth: Zara
4. Bill Gates (57 y) USA – Key Source of Wealth: Microsoft
5. Bernard Arnault (63 y) France – Key Source of Wealth: LVMH luxury group
6. Larry Ellison (68 y) – USA – Key Source of Wealth: Oracle
7. Li Ka-shing China (85 y) China – Key Source of Wealth: Cheung Kong
8. = Charles Koch (77 y) USA- Key Source of Wealth: Energy
8. = David Koch (72 y) USA – Key Source of Wealth: Energy
10. Liliane Bettencourt (90 y) France – Key Source of Wealth: L'Oreal.
73-year old Carlos Slim of Mexico consolidates his hold on the title of 'Richest Man on the Planet' with a personal fortune of US$66bn, growing it by US$11bn over the year.
82-year old Warren Buffett is up one place to second in the world on the back of a US$10bn increase in his wealth. This past year has seen Buffett continue his large-scale investments, with the purchase of the Heinz brand for over US$20bn. In September 2012 Buffett completed treatment for prostate cancer.
Despite Spain's recent financial pain, Amancio Ortega has seen his fortune rise by US$23bn or 53%, on the back of continued global expansion of the Zara fashion brand, which has jumped Ortega into third place up from seventh last year. Ortega is Europe's richest person.
Bill Gates this year fell out of the top three for the first time, dropping down from second place to fourth this year, despite seeing his wealth grow by US$4bn to US$54bn. At 57 years, Gates is the youngest member of the global top ten.
Bernard Arnault, France's richest person and the 'King of Luxury', saw his wealth rise by US$9bn to land him in fifth place. This past year, LVMH has posted record sales and a 12% profit hike.
Larry Ellison managed to keep his sixth place with a net increase of US$9bn on last year. The bulk of his fortune comes from his 23% stake in Oracle, which in February this year agreed to acquire Acme Packet for $2.1bn.
85-year old Li Ka-Shing saw his wealth increase by US$8bn to keep him his title of Asia's Richest Man. This past year, Li has consolidated his position as the UK's biggest foreign investor, adding to his collection of water and gas utilities.
Energy tycoons Charles and David Koch's grew their combined wealth by US$14bn to take them to a personal fortune of US$31bn each and joint 8th place. Were they to be ranked jointly, they would be on US$62bn, taking them to second place in the world.
L'Oreal heiress Liliane Bettencourt broke into the Top Ten for the first time, and is the richest woman on the planet with a US$30bn fortune. The other richest women include two of the Wal-mart heirs Christy Walton (US$29bn, rank 11), Alice Walton (US$28.5bn, rank 13), Iris Fontbona (US$20bn, rank 29) and Georgina Rinehart (Roy Hill Iron Ore Mine, US$17bn, rank 42).