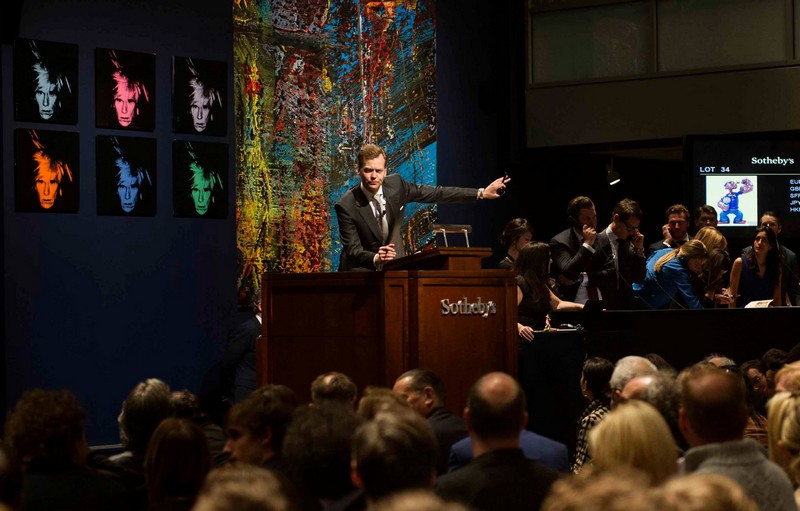 ---
This article titled "Are the most expensive paintings ever worth their prices? A definitive ranking" was written by Jonathan Jones, for theguardian.com on Wednesday 11th November 2015 16.23 UTC
The art market is reaching ever new heights – or excesses – and it is blue chip modern masters who are setting the records, with Amedeo Modigliani this week joining the likes of Picasso and Cezanne in art's financial elite. But do the prices really match the quality of these uber-expensive works? Here are the world's most expensive paintings ranked not by price, but by actual merit. (Prices, meanwhile, have been adjusted for inflation.)
1. The Card Players by Paul Cezanne
$274m (price ranking: two)
The reason some paintings are so incredibly expensive is that they ought by rights to be in a museum. As modern art enters its third century (oh yes), most of its great canonical works are in collections like that of New York's Museum of Modern Art or Guggenheim – so if a work of that calibre comes on the market it is worth, oh, about $274m.
Of all such masterpieces that have recently changed hands, none can compare with Cezanne's The Card Players. Cezanne is one of the most serious and revolutionary artists who ever lived, a silent looker whose looking broke up the world gradually into planes and pixels and facets of light. Cezanne's series of paintings of two southern French country types playing cards, poker faced and absorbed, their bodies becoming tubular in the brown geometry of a cafe corner, are among his most enigmatic masterpieces. There are five versions of The Card Players and the others are all in important museums. Qatar made a superb purchase when it privately bought this true treasure.
2. Portrait of Dr Gachet by Vincent van Gogh
$152m (price ranking: 10)
Poor Vincent van Gogh painted this portrait of his doctor in the last months of his life at Auvers-sur-Oise. Van Gogh had recently left the asylum where he spent time after cutting off part of his ear and presenting it to a prostitute. His art had become ever more expressive in the asylum, all wavy cypresses and spiky painful grass, and at Auvers he painted his doctor in the same intense way. In fact Gachet was the reason Vincent came there. His brother, Theo, thought this art-loving homeopath would understand the troubled painter. It didn't work out. Van Gogh shot himself. And his portrait of a doctor whose troubled face mirrors his own anguish survives as a document of the most gifted and tragic of lives. It is worthy of any great museum and a true masterpiece of the highest order.
3. When Will You Marry? by Paul Gauguin
$300m (price ranking: one)
In recent years, Paul Gauguin has gone from zero to hero, the old view of him as a slightly cold and unengaging character replaced by acclamation as one of the boldest pioneers of modern art. The market has got it right, for Gauguin is the father of so many of modernism's adventures. He explored the power of the "primitive" years before Derain and Picasso became entranced by masks, and he took the other seriously, settling in the Pacific and immersing himself in Tahiti's culture – as well as its women. Gauguin's sexual frankness is another of his innovations. Most importantly of all, his bold colours are fauve before Matisse, abstract before Kandinsky. And last but not least: this is a very beautiful painting.
4. Portrait of Adele Bloch-Bauer I by Gustav Klimt
$158.4m (price ranking: nine)
Paintings like this don't come on the market very often, for Klimt's jewelled sarcophagus-like portrait of one of his many Jewish patrons in fin de siecle Vienna hung in that city's Belvedere museum until it was prised out of this major public collection by law. For it had been seized by the Nazis, then wrongly kept in the gallery through the post-war era until a court awarded it to Bloch-Bauer's heirs, who sold it. This is a treasure, a pristine piece of the culture that produced Sigmund Freud and Gustav Mahler – the sensuality of fin de siecle Vienna preserved in a pharaoh's tomb. A tremendous thing.
5. Nu couche by Amedeo Modigliani
$170.4m (price ranking: five)
If a painting by a great modern artist comes on the market, if it is not just of the best museum quality but plainly one of his masterpieces, if it typifies what is special about this artist, then you can't blame auction houses and collectors for going nuts. All this applies to the Modigliani that got Christie's rocking this week. Its sensual convergence of Cubist lines, Titianesque nudity, and sheer bohemian romance makes Nu couche a prime piece of painted flesh by any standards.
6. Le Réve by Pablo Picasso
$158.5m (price ranking: eight)
Picasso is the greatest artist of the 20th century and who wouldn't want to own one of his works? And yet the prices paid recently for his paintings reflect the idea of Picasso more than the specialness of the works themselves. The Dream is a lovely work from his surrealistic phase but not one of the most daring or definitive masterpieces from that period, let alone one of his absolutely top paintings. It's very good, great even, but he did plenty that were greater. Probably that same week.
7. No 5, 1948 by Jackson Pollock
$165.4m (price ranking: six)
An early Pollock drip painting from the very years when he was perfecting his unprecedented visceral method of creating abstract art by pouring and flicking paint onto a canvas laid out on the ground? Yes, please. Money no object. This is not one of the most satisfying, supreme Pollock masterpieces, those strangely poised miracles of improvisation, but it is fascinating, haunting and achingly human.
8. No 6 (Violet, Green and Red) by Mark Rothko
$186m (price ranking: three)
This beautiful Rothko reveals how hard he had to work to expunge bright colours from his palette in his final years. Rothko, we see in this febrile uneasy poem of pure colour, had an almost decorative feel for pinks and blues, an innate command of hue that makes him the American Matisse. And yet he is a troubled Matisse, there's something painful in this painted ether, a cloud of haunted unknowing. A painting that belongs on the 99th floor of my block. A New York painting. A modern masterpiece to be sure.
9. Woman III by Willem de Kooning
$162.4m (price ranking: seven)
The fierce totemic vision of Willem de Kooning is one of later modern art's unmistakable high points. This is a gawky, gaunt, strange thing, a document of sexual turbulence, loneliness, memory and urban alienation. De Kooning's women are at once tribal mothers and faces seen on the subway. Sex and death become paint. I hope the owner hangs it near a bookcase stacked with his peers of American imagination like Saul Bellow, JD Salinger and Philip Roth.
10. Les Femmes d'Alger (Version O) by Pablo Picasso
$179.3m (price ranking: four)
The purchaser of this late Picasso should demand a refund. The hype far outdid the reality. Even Picasso got old, and it is absurd to claim this post-modern painter's game, in which he reinvents a masterpiece by Delacroix, is one of his supreme works. For some other artist it might be. Not for the painter of Les Demoiselles d'Avignon.
guardian.co.uk © Guardian News & Media Limited 2010
Published via the Guardian News Feed plugin for WordPress.