LVMH Innovation Award for start-ups will open the doors to Luxury Lab at Viva Technology 2017. Apply online and start the journey.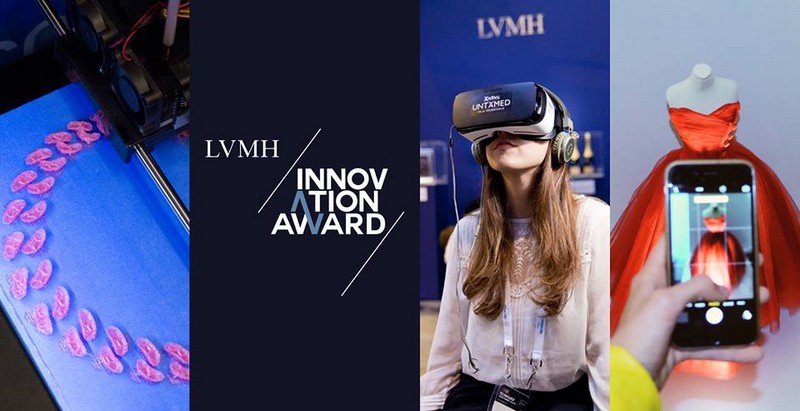 LVMH Innovation Award searches for fresh ideas. The inaugural LVMH Innovation Award to be launched at Viva Technology 2017.
In conjunction with the second edition of the Viva Technology 2017, LVMH Luxury Group will present an award to a start-up from the luxury-related sector. LVMH will open the doors to Luxury Lab again this year and engage even more deeply with the start-up ecosystem by launching the LVMH Innovation Award, which will recognize a start-up from France or another country.
The 2016 Viva Technology show drew over 45,000 participants and 5,000 start-ups. LVMH created the Luxury Lab for the event, a 500-square-meter space dedicated entirely to the luxury industry that welcomed around 40 start-ups.
The second edition of Viva Technology, the global rendezvous for game-changing digital transformation, is set for June 15-17, 2017 in Paris. This high-profile event – of which LVMH is a partner – provides an opportunity for leading businesses to engage with and build strong relationships with start-ups to help them grow.
"Support for young businesses is a tremendous driver for excellence across LVMH and a major source of innovation that contributes to the success of our Maisons," noted Bernard Arnault, Chairman and Chief Executive Officer of LVMH.
The LVMH Innovation Award is open to any company created less than 5 years ago with a valuation of less than $100 million and whose business has a connection with LVMH Group sectors. Candidates are invited to apply online from 21 February to 31 March on the "LVMH Innovation Award" page of Viva Technology website.
A committee of experts representing LVMH Maisons, start-ups and investors will select a shortlist of 32 start-ups invited to be part of the LVMH Lab during the three-day event, giving them a chance to pitch their ideas and model to a broad audience. One of them will receive the first LVMH Innovation Award at the close of Viva Technology, and will meet LVMH Group teams in charge of private equity investments and discuss potential relationship with the Group and its Luxury Maisons.