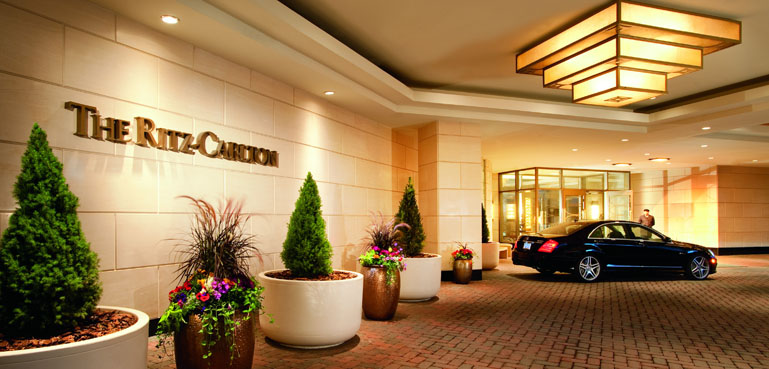 Ritz-Carlton Hotel has once again ranked highest in the luxury brand segment, for a third year in a row by J.D. Power and Associates in their 2012 North America Guest Satisfaction Index Study. Two of Hilton's hotel brands received highest rankings in the Study. Hilton Garden Inn achieved the highest ranking in the "Upscale Segment" in a tie, its ninth highest ranking in the study throughout the past 11 years. Homewood Suites by Hilton was awarded the highest ranking in the "Extended Stay Segment" – the ninth award in 12 years for the brand in the segment.
The 2012 North America Hotel Guest Satisfaction Index Study is based on responses gathered between August 2011 and May 2012 from more than 61,700 guests from the United States and Canada who stayed in a hotel in North America between June 2011 and May 2012.
Now in its 16th year, the study measures overall hotel guest satisfaction across seven hotel segments: luxury; upper upscale; upscale; mid-scale full service; mid-scale limited service; economy/budget; and extended stay. Seven key measures are examined within each segment to determine overall satisfaction: reservations; check- in/check-out; guest room; food and beverage; hotel services; hotel facilities; and costs and fees.
Overall guest satisfaction has declined to 757 on a 1,000-point scale, down 7 index points from 2011. However, guest satisfaction with the underlying experience has deteriorated much more than this score suggests, as relatively high levels of satisfaction with cost and fees mask declines in other areas of the guest experience. Satisfaction with check-in/check-out; food and beverage; hotel services; and hotel facilities are at new lows since the 2006 study and satisfaction with guest room has declined within one point of its lowest level in the past seven years.
The following hotel brands rank highest in guest satisfaction within their respective segments:
Luxury: The Ritz-Carlton (for a third consecutive year)
Upper Upscale: Omni Hotels & Resorts
Upscale: Hilton Garden Inn and SpringHill Suites (in a tie)
Mid-Scale Full Service: Holiday Inn (for a second consecutive year)
Mid-Scale Limited Service: Drury Hotels (for a seventh consecutive year)
Economy/Budget: Jameson Inn
Extended Stay: Homewood Suites (for a third consecutive year)
The Staff Opinion Model, a new portion of the 2012 study, examined guest satisfaction with hotel staff by staff type across the guest experience. Overall, 56 percent of hotel guests have a high opinion of staff; 34 percent have an average opinion; and 10 percent have a low opinion of staff. Satisfaction is significantly higher among guests with a high opinion of hotel staff (average of 841 index points), compared with those with an average (673) or low (570) opinion of staff.
Yet it's not just room rates that affect customer satisfaction with costs and fees; as more than one-half of guests use the Internet during their hotel stay, charges for access can drag down satisfaction. The study finds that 55 percent of hotel guests use the Internet during their hotel stay–an increase from 20 percent in 2006–and 87 percent use Wi-Fi to connect. Among those that use the Internet, only 11 percent are charged an additional fee to connect. Yet those that were charged a fee have an average costs and fees satisfaction score of 688, 76 index points lower than those that were not charged a fee or the fee was part of the room rate. Complimentary Internet access is more likely included at mid-scale limited service, mid-scale full service, upscale, and economy/budget hotels.
Research conducted by J.D. Power's Consumer Insight & Strategy Group1; to track social media activity finds that:
– Hotels that charge extra for Internet access are perceived as taking advantage of guests, especially given the number of places that offer this service for free.
– While consumers use social media to complain about how slow Internet connections are at hotels, it is not uncommon for hotel guests to praise hotel brands that are known for fast, reliable Internet service.
– While complaints about Internet fees charged by hotels are common, rolling Internet charges into a generic "resort fee" heightens resentment among hotel guests.  Loyalty club members have come to expect free Internet as a perk at their hotel of choice.