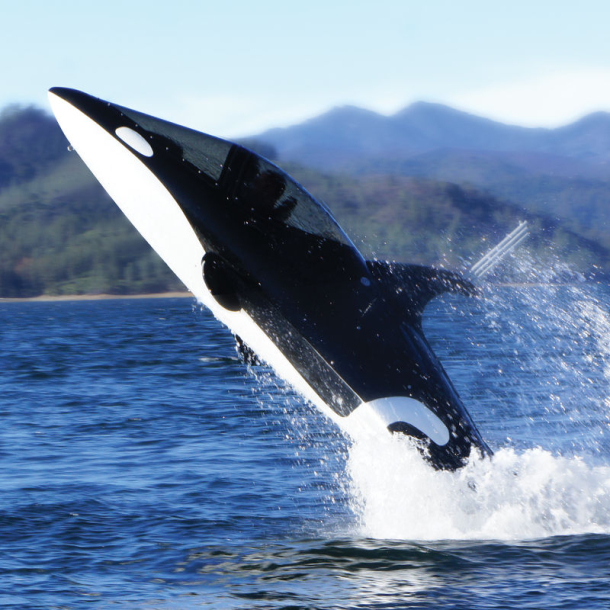 How about submerging in a 255-hp Orcinus orca belly? This realistic Killer Whale is a submarine with a speed of a real whale. The private watercraft can reach up to 25mph under the waves, and can shoot over the surface of the water at 50mph.
The £62,000 submarine, named the Seabreacher Y, was designed by Innespace Productions and has also dolphin and shark inspired versions. It is powered by a Rotax engine which is available in 255hp supercharged engine. The engine and jet drive can be easily maintained at any personal watercraft dealership, making it a very basic watercraft to own and operate. The Seabreacher combines the thrill of flying a submersible watercraft with the practicality and dependability of a conventional personal watercraft. The J model can be custom built with a host of available options.
The hull is constructed with enough flotation that it will always remain buoyant and level, even if the cockpit and engine bay are fully flooded. The water level in the cockpit would not exceed mid-waist level in such a situation, so water could be easily pumped out and the vessel refloated.