Luxury carmaker Rolls-Royce enjoys record sales
2011 sales up 31 percent
Rolls-Royce reported strong sales across the globe, with sales in the Asia Pacific region up 47 percent, North American sales rising 17 percent and Middle East sales up 23 percent. It also performed well in Britain, despite tough economic conditions, with sales up 30 percent.
UK-based luxury carmaker owned by BMW, said to reuters it sold a record number of cars in 2011 benefiting from a surge in demand for luxury and bespoke cars from customers in emerging markets.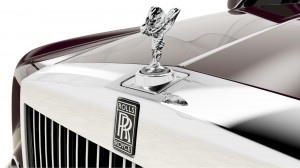 "We had an outstanding year in 2011, and we should take a moment to reflect on this Great British success story,"  said Chief Executive Torsten Muller-Otvos.
"Our business is in excellent shape. We are developing our dealer network, moving into new markets like South America, expanding our manufacturing operation in West Sussex to meet global demand and have plans to develop our product range."
The 107-year-old company said it sold 3,538 cars in 2011, up 31 percent on the year before, as sales of its Phantom and Ghost models both rose, beating the previous record from 1978, a year boosted by sales of its classic Silver Shadow II model. Rival Aston Martin said in November it expected a quarter of its sales to come from the Asia Pacific region within two years.
Rolls-Royce's parent company BMW, the world's biggest maker of premium cars, posted record car sales for 2011 and forecast a boom in luxury cars would keep it ahead of rivals.
Volkswagen said last week that 2011 sales of luxury Bentley cars rose 37 percent to 7,003 after recording the brand's second highest sales volume ever in December.