Zaha Hadid's compelling approach to architecture awarded with Veuve Clicquot Business Woman Award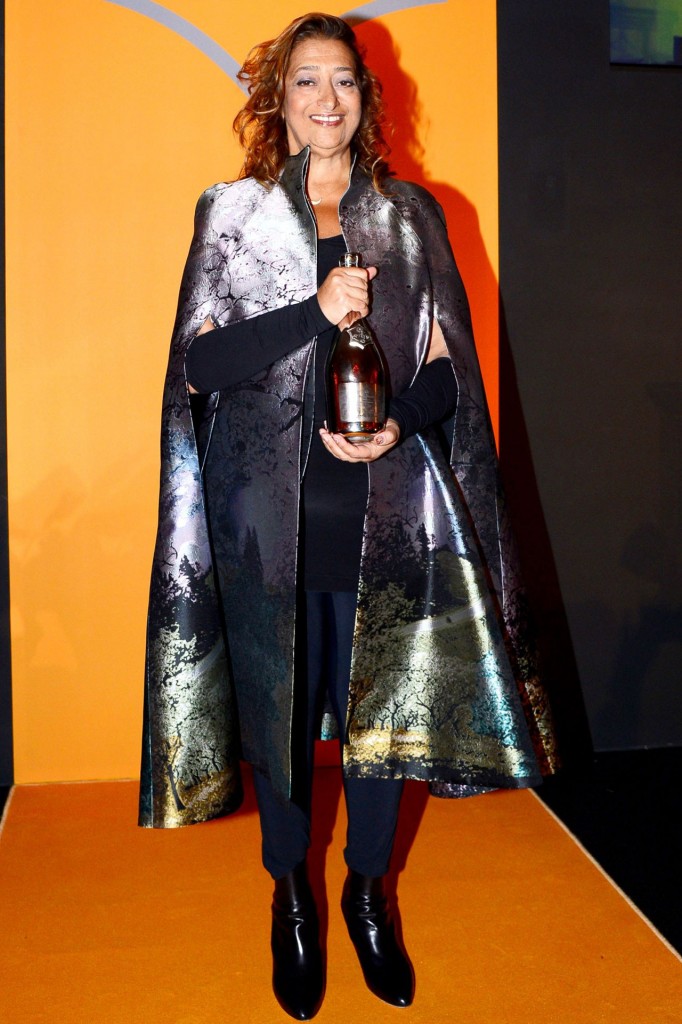 Regarded as the 'Oscars' of female entrepreneurs and business leaders, the Veuve Clicquot Business Woman Award, now in its 41st year, celebrates entrepreneurial women who have made a signi?cant contribution to business life in the UK. The Veuve Clicquot Business Woman Award nomination criteria are those ideals epitomised by Madame Clicquot: Entrepreneurship, financial success, Corporate Social Responsibility and acting as a role model.
"It's hard to believe, but it's still difficult for women to break the business barrier," said Zaha Hadid. "Through perseverance and hard work, I've been able to do so – but it's been a long struggle. When I started my career in architecture it was very much a male dominated industry, but in recent years, I've seen a growing number of talented female architects join the profession and succeed. Half of all architecture students are women, yet women still make up less than a quarter of all qualified architects. This Veuve Clicquot Business Woman Award shines a light on our achievements; and I hope it encourages more women to continue with the profession," added the famous architect.
The inaugural Veuve Clicquot New Generation Award, which champions British emerging female entrepreneurial talent, went to 31-year-old Kathryn Parsons – the founder of Decoded, a company that teaches clients from a wide range of backgrounds about computer coding and programming.
Christina Jesaitis, Senior Brand Manager, Veuve Clicquot said: "Following 41 successful years of the Business Woman Award, we wanted to create an award that would celebrate up and coming talent, something that will shine a light on successful businesses of tomorrow. Most importantly, we wanted to create an award that could inspire the next generation of female entrepreneurs. We believe that all of our three finalists have demonstrate this quality and will each be hugely successful as they look to grow their business in the coming months and years."