2luxury2 at Baselworld 2013: Korloff – a heritage inspired by the journey;
The constant traveling companion ready for the next journey yonder.

Privately held and independently owned French jewelry company Korloff continues its development of complications and travel focused timepieces & jewelry. At this year's Baselworld 2013, Korloff came with Voyager, The Gent Voyager, Odyssey, Highway Voyager, Cassiopee, and Quantieme timepieces, among others.
The Gent Voyager embodies this nomadic spirit and the versatility and durability required by the discerning global traveler. Composed of a dual faced case and dual material strap its vintage sporty side features a robust brushed stainless steel case, natural black rubber strap,and three timezones to rebuff the most abusive journey. Its opposing side features an elegant dial with twotimezones, high polish bezel, and complimented with the reverse side's black alligator strap. The Gent Voyager is a constant travelling companion; an instrument ready for the evening soiree or for the next journey yonder.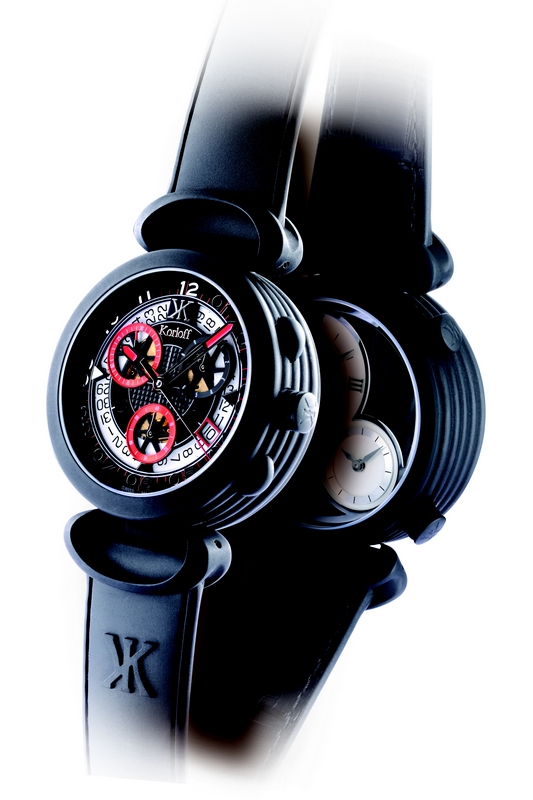 For the Highway Voyager it is not only about horsepower but the journey. The Highway Chronograph Edition celebrates the spirit for the open road with eight features. Hours, minutes, seconds and date are accented with Ferrari red dashboard styled subdials textured with carbon fiber.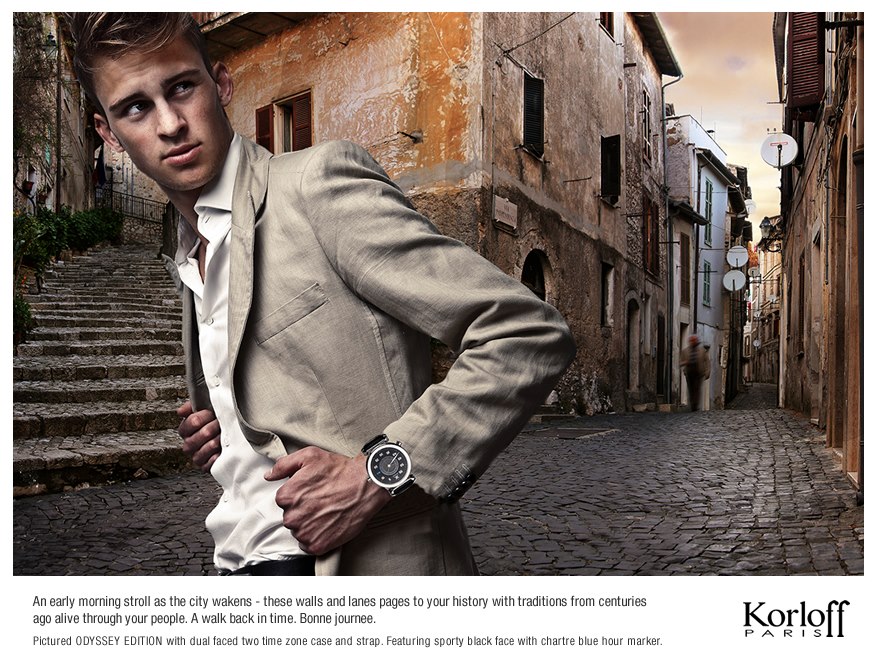 For the Odyssey Voyager time represents the aspirations that guides the traveler across culturs, constellations and timezones. Whether casually taking in an evening Bali sky or stepping into Buckingham Palace's walls the Odyssey is ready to wear. The formal side showcases a Cote de Geneve styled lunar subdial also acscented with mother of pearl. The sporty side, in black or white curiously notes the minutes as they pass with its traveling minute hand while the hour is highlighted by a rotating hour disk and Chartre Blue hour marker.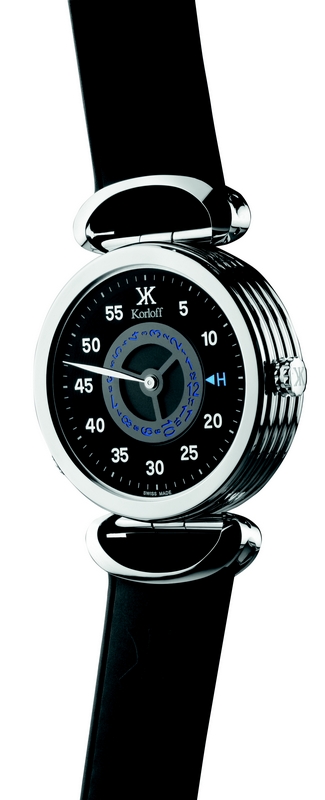 In the jewelry segment Korloff presented Yasmine, Natura, Korloff Cut, along wiht Consul and Empire fine writing instruments collections.
The Yasmine collection offers an array of colors and stone combinations that infuses a classic look with modern lines. The classic component of Yasmine is reflected in gentle curves and countours. The modern face of Yasmine comes forth in 14 uniquely marbled colors and complimented with Korloff diamonds set in 18k white or yellow gold. To create a Yasmine piece there are more than 12 major steps including: sanding, applying the lacquer, setting and polishing.


Hard on the heels of its St Petersbourg and Ambassadeurs collections, Korloff presented its new Consul ball pen. With understated, pure lines wrapped in black lacquer, it comprises a more sophisticated range in chased metal.Its diamond cut faceted cabochon is the secret of its originality. The set also includes cufflinks and key fob.

As an extension to the St. Petersburg, Ambassador and Consul pen collection, Korloff presented also the limited edition Empire Collection released in three versions: ballpoint, roller and fountain.
Declined in two sets the Empire Collection includes lacquer and pink gold or brass-plated with the opposing set highly detailed in chiselled and resined brass and iridescent mother-of-pearl. The cabochon is faceted and 18k gold nib are fashioned after our signature Korloff-cut diamond.