Fondazione Prada strives to take us back to 1969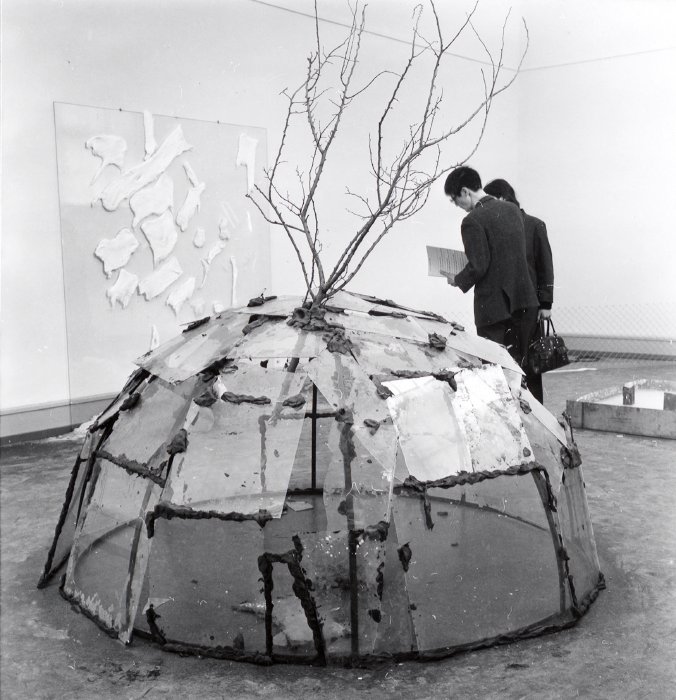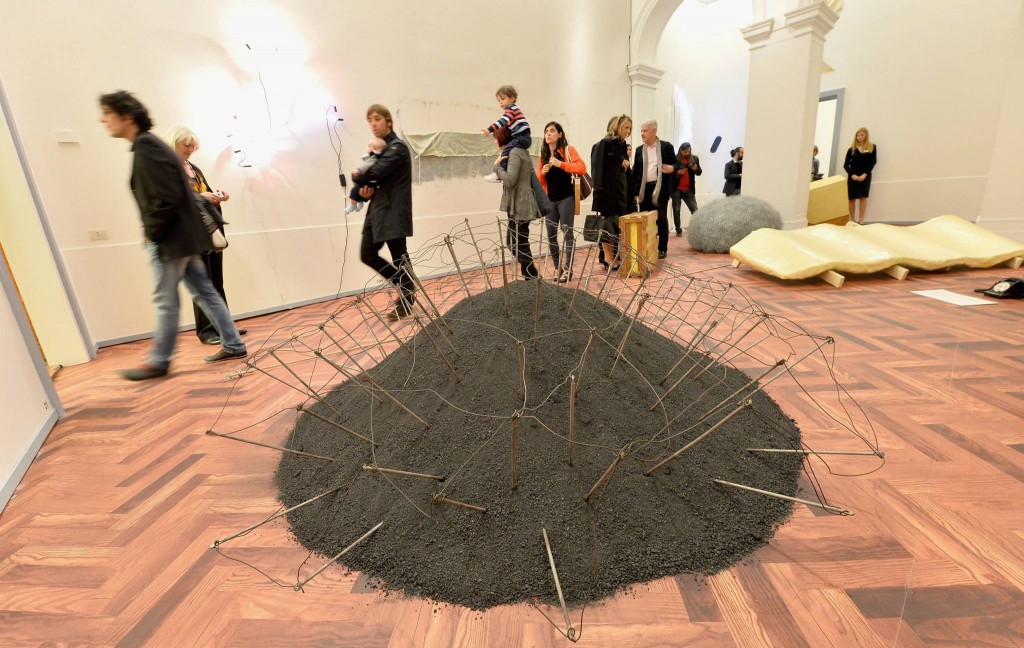 Harald Szeeman-curated "When Attitudes Become Form", a show that made a considerable mark on the art world, is revisited by Fondazione Prada in "When Attitudes Become Form: Bern 1969 / Venice 2013" exhibition at the Venetian Palace of the Ca 'Corner della Regina.
Characterised by a new approach where everything was left to the liberating process of doing, where the viewer was not impeded by boundaries, the 1969 original exhibition became a dialectical field of encounter between the individual artists and the curator, between the event and the architecture: a place where the works formed links with each other, in a kind of continuously evolving organic weave.
"When Attitudes Become Form: Bern 1969/Venice 2013" brings together the original works presented in Bern. These have been loaned by important private collections and international museums, and have required site-specific interventions recreated directly or in association with the artists, plus a selection of photographs, videos, books, letters, ephemeral objects and other original materials relating to the 1969 show and its context. The exhibition will also include unpublished materials from the Szeemann archive.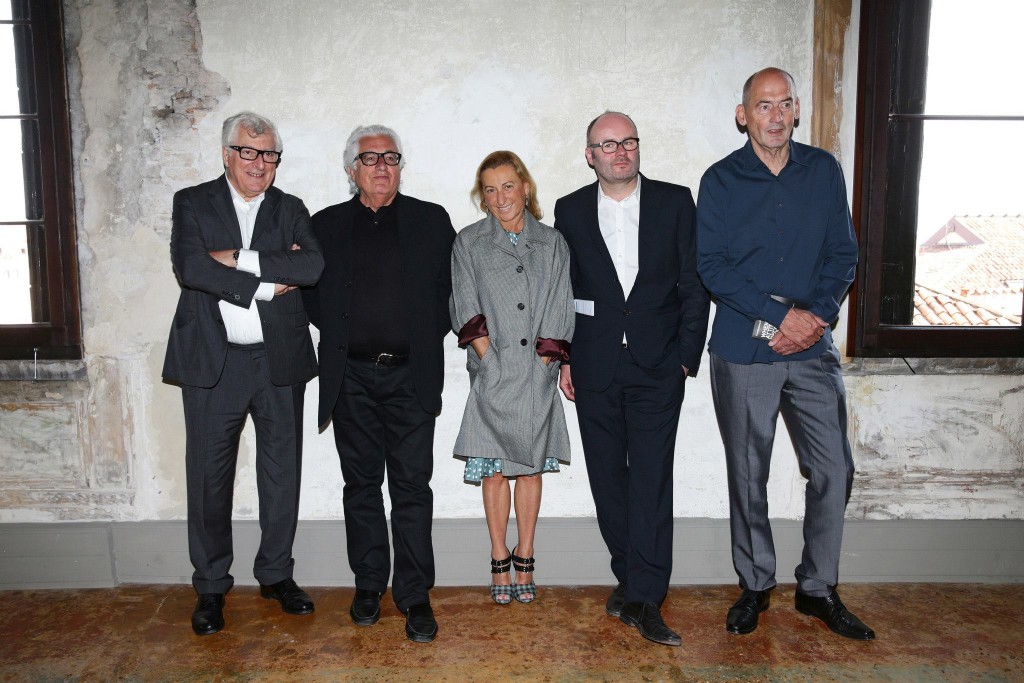 The purpose is to revisit, with the same intensity and energy, the Post-Pop and Post-Minimalist Art research of the time, ranging from Process Art to Conceptual Art, Arte Povera and Land Art, that was developed internationally during the mid-1960s, but also to point up the contribution made by Harald Szeemann, a curator capable of thinking beyond the limitations fixed by critics' labels and the theoretic associations of his time.
A scientific volume will be published to coincide with "When Attitudes Become Form: Bern 1969/Venice 2013", which will include the complete collection of photographs, many previously unpublished, taken by photographers during the exhibition in Bern, together with contributions by internationally recognised historians, theoreticians, curators and critics.
Among the artists presented at the original exhibition were, to mention just a few, Carl Andre, Giovanni Anselmo, Richard Artschwager, Joseph Beuys, Alighiero Boetti, Hanne Darboven, Walter De Maria, Jan Dibbets, Michael Heizer, Eva Hesse, Jannis Kounellis, Sol LeWitt, Richard Long, Mario Merz, Robert Morris, Bruce Nauman, Claes Oldenburg, Robert Ryman, Sarkis, Richard Serra, Keith Sonnier, Lawrence Weiner and Gilberto Zorio.
The 2013 exhibition, curated by Germano Celant in dialogue with Thomas Demand and Rem Koolhaas is opened from June 1 till November 3.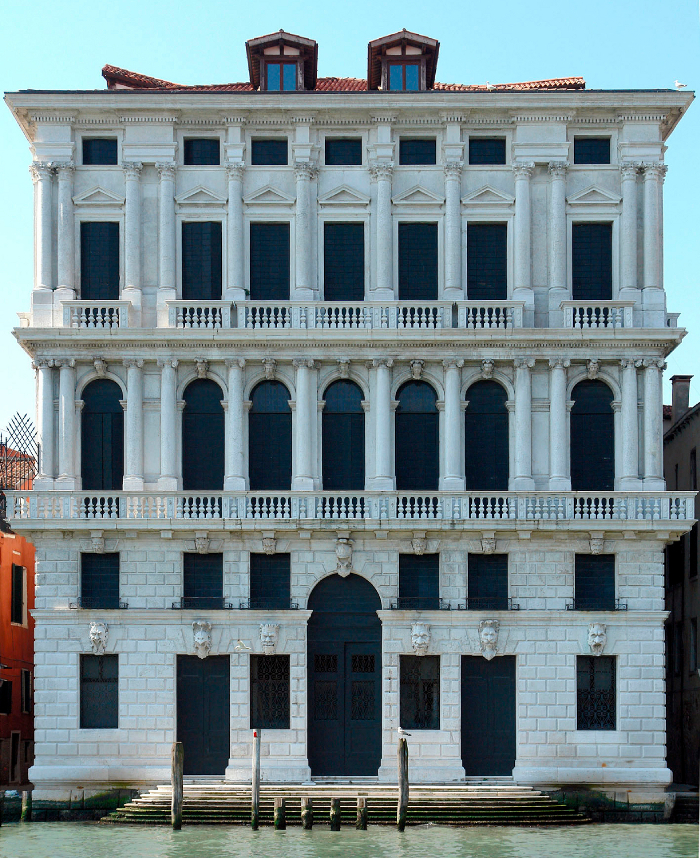 "When Attitudes Become Form: Bern 1969/Venice 2013"
curated by Germano Celant in dialogue with Thomas Demand and Rem Koolhaas
CA' CORNER DELLA REGINA, Calle de Ca' Corner, Santa Croce 2215 – 30135 Venice
DATES: 1 June – 3 November 2013