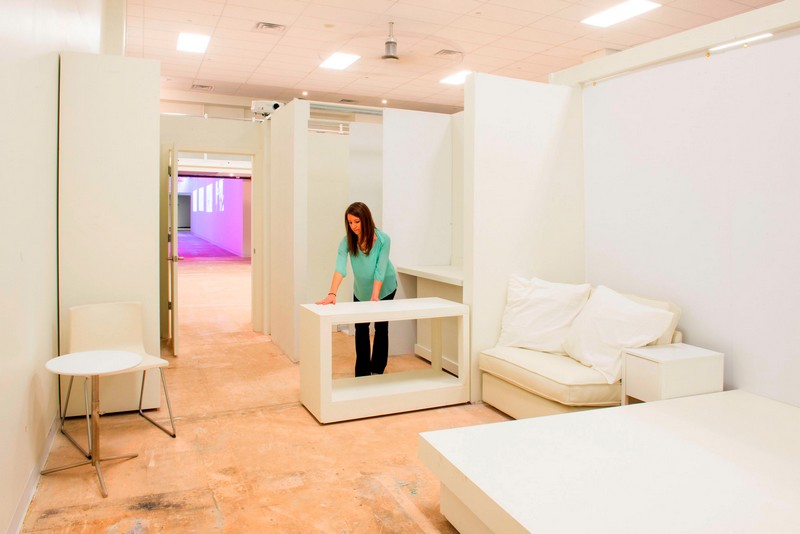 Customization is the direction of future hospitality projects. Marriott Hotels, the flagship brand of Marriott announced the opening of a new 10,000 square foot Innovation Lab located beneath the company's headquarters in Bethesda, Maryland. The Innovation Lab offers rapid prototyping with instant feedback capabilities, bird's eye views from Internet-enabled cameras, and multiple avenues for customer participation. The floor-to-ceiling white spaces seamlessly blend work and play, with a focus on changing style, technology and service.
"When we decided to transform this expansive unused space hidden beneath headquarters, we blasted through walls and left the old ideas of a 'design space' behind. We tapped into the best technology to create an ever-changing lab for innovation, experiencing ideas, exploring concepts, and receiving instant feedback from guests," said Paul Cahill , senior vice president, brand management for Marriott Hotels. "The design concepts conceived and perfected will make the future of travel a reality, sooner."
Because the parts of the Innovation Lab are mobile, the design team can take every detail into consideration from the positioning of the bed in the room to the layout of the bathroom. Visitors to the space will become a part of the design and testing process for guestrooms, great room lobbies, meetings spaces, and even food & beverage concepts, innovations that will now be implemented more quickly in hotel properties around the world.
Upon entry to the Innovation Lab, guests will traverse a gallery filled with projected images on walls awash in rich, saturated colors and lighting effects courtesy of Philip's ColorBlast Powercore high-performance LED lighting system, where featured presentations set the scene for Marriott's newest designs.
Opening into the floor-to-ceiling, white, 10,000 square foot, main innovation room, guests will find an 'open contribution' wall where they can impact the brand through new ideas and design likes and dislikes. An additional, "war room" offers functional space for private group meetings up to 40 people.
"This isn't a space where sport coats are required or guests stand to the side while we speak. It is interactive and participatory," said Karim Khalifa , senior vice president, architecture & construction, Marriott.