Vespa Primavera debuted at Paris Salon de la Moto. The Vespa Primavera Legend is Back.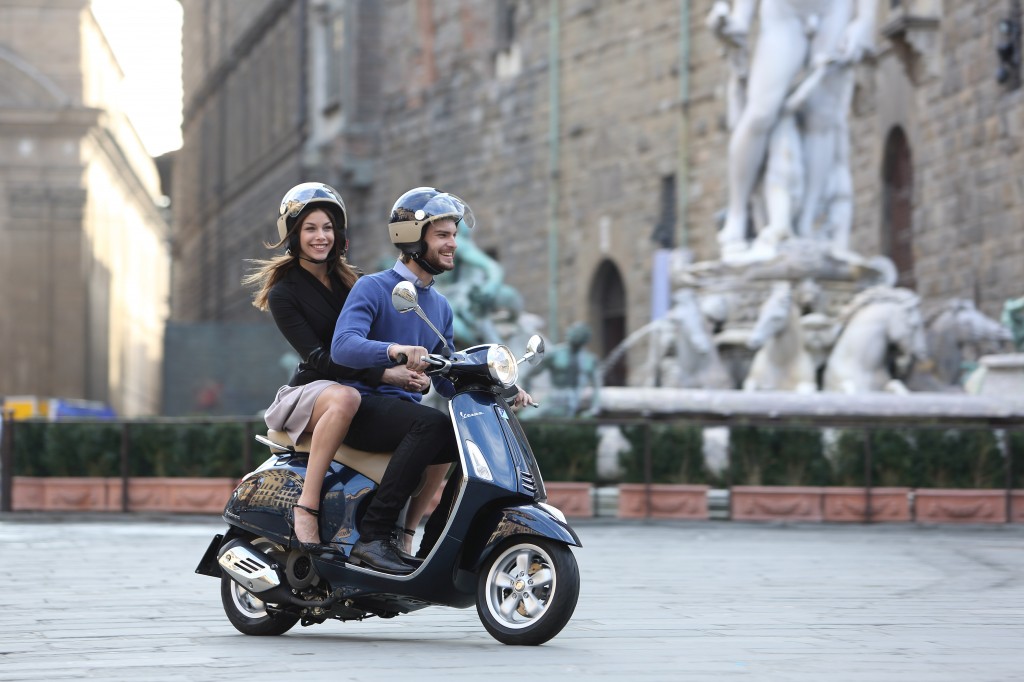 In less than ten years, from January 2004 to October of this year, a total of 1,207,827 Vespas scooters have been sold worldwide. From January to October 2013 the Vespa brand earmarked the exceptional number of more than
158,000 units sold worldwide, 20,600 vehicles more than the 137,000 sold in the first ten months of 2012. At the Paris Salon de la Moto, open from 3 to 8 December, the new Vespa Primavera made its French début.
Vespa Primavera is reborn powered by the ultra modern and ecological 50cc, 125cc 3 valve and 150cc 3 valve engines – appropriating some of the stylistic and technical solutions of Vespa 946, the most prestigious and technologically advanced model ever conceived.
The first Vespa Primavera emerged in 1968. This was the year that witnessed a new awareness amongst the younger generation that suddenly wanted to yell for freedom.
Innovative lines, sparkling performance, easy and fun to ride – 45 years ago Vespa Primavera was a breath of fresh air.