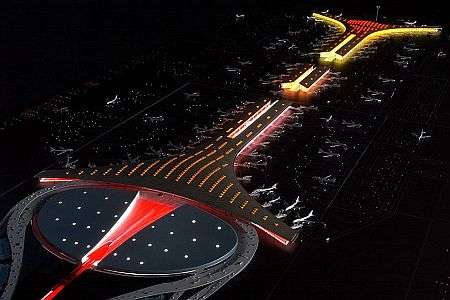 ---
This article titled "Wealthy travellers boost airport sales of luxury brands" was written by Josephine Moulds, for The Guardian on Wednesday 4th July 2012 16.07 UTC
A rising number of wealthy travellers from China, Russia and Brazil are driving sales of luxury brands in the world's leading airports, triggering to a rise in the number of upmarket stores.
The Swedish data company Generation Research says duty-free and travel retail sales of perfumes, cosmetics and luxury goods jumped 28% between 2008 and 2011. It expects them to rise another 25% to .5bn (£28.5bn) in the next two years.
By contrast, overall sales of luxury goods are expected to rise just 14.5%, according to Boston Consulting Group.
The sector took a knock in the fallout from the financial crisis in 2008 but has bounced back.
Patrick O'Brien, retail analyst at Verdict Research, said: "There was definitely a step back in its growth then. But it soon became apparent that the people who were really going to suffer from the downturn were not going to be the extremely rich; the luxury market started to boom again and has continued to do so."
He said much of the growth has come from newly affluent tourists from emerging economies such as China and the Middle East.
Retailers are cashing in on the boom. As sales at airports outstrip other outlets, they have rushed to open more stores in this unusual atmosphere, where shoppers are more relaxed and apparently happier to part with their cash.
The jeweller Tiffany & Co has just six airport stores but is looking to open a store in Singapore's Changi this year and another at Berlin's new airport next year. The Swiss luxury watchmaker Hublot, part of LVMH, is reported to be eyeing Frankfurt's airport. Cath Kidston, which opened a store in Heathrow Terminal 5 in 2009, said it was "very happy" with sales there and would consider opening more airport stores.
Bigger chains with stores in all the major airports, meanwhile, are looking at the new transport hubs springing up in the emerging economies. They have plenty to choose from; the Global Business Travel Association says there are plans for 100 new airports in China in the next decade.
Estée Lauder, which has nearly 1,000 branded airport stores, including Mac and Jo Malone, said it was on the hunt for Asia's playground for millionaires. The chief executive, Fabrizio Freda, said in a recent interview: "It is the moment to ask ourselves, what is the St Tropez of China?"
guardian.co.uk © Guardian News & Media Limited 2010
Published via the Guardian News Feed plugin for WordPress.