Fiona Kotur Marin is a New York fashionista, close friend of designer Tory Burch and mother of four boys. In every sense a New Yorker – born, raised and educated in Manhattan – Marin, however, started her thriving handbag empire, Kotur, from her home in Hong Kong.  We thank to our contributor Yang Di for this interview.
In 2004 she started with a small collection of evening bags made from vintage Chinese brocade, which were snapped up by such international retailers as Bergdorf Goodman and Scoop in New York, and Harvey Nichols in Hong Kong and Browns in London.
She now has a full-range line of evening and day bags that have been carried by Jennifer Lopez, Scarlett Johansson, Anne Hathaway and other notables.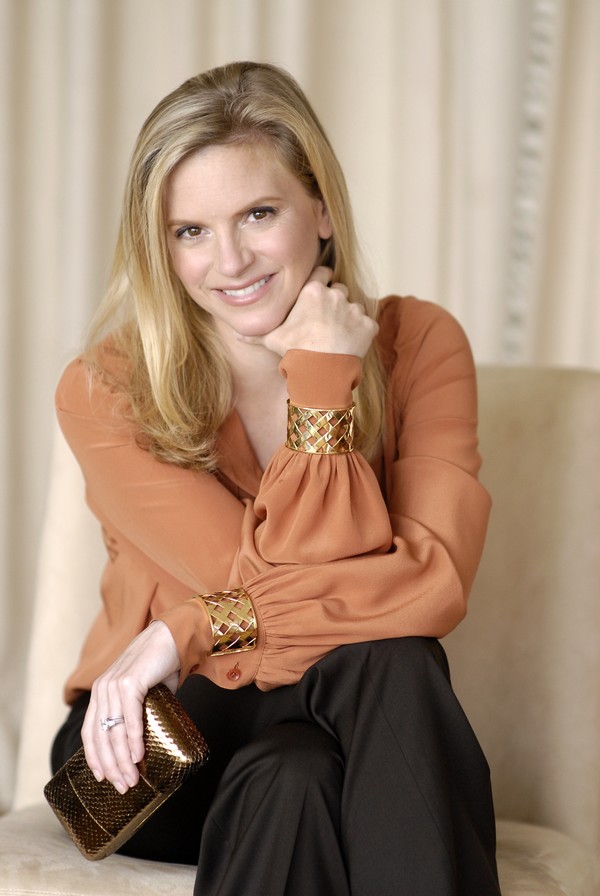 Describe your style and inspiration.
It all started from brocade and evolved to day lines. A lot of inspiration comes from vintage, art and strong women. Every month I have a muse… I like individual style, I love high and low. So I offer bags in a wide price range.
What is Kotur known for ?
Materials. I'm always searching for new materials – brocades, metallics, sequins, Swarovski crystals, treated exotic skins and shells. I travel extensively in Asia and tinalak from the southern Philippines is a favorite.
How important is an evening bag ?
Often accessories bag give the look personality and individuality. Normally I'm simple on my dress but I'm not simple on my accessories. Bags certainly have to be functional but also give off whimsy and a sort of spirit.
What means luxury to you in one word?
Exclusivity
What are your models or fundamentals in life which you will recommend to others?
Be true to yourself…
What is your criteria for luxury in order of preference.
Quality Heritage Exclusivity Creativity
What is your favorite luxury brand(s) and why?
Hermes is my favorite- I collect their small leather goods in Raison leather, and have had several pieces custom made, including my diary cover, which also holds my ipad. The brand represents uncompromising quality and workmanship. These are things to covet forever.
Name 5 luxuries which are "indispensable'' for you and why:
1)Freshly pressed bed linens- I love the look and feel of crisp sheets
2)Engraved stationary- receiving a handwritten note on beautiful stationary the most elegant gesture.
3) My Verdura cuffs: From my husband, I wear them every day.
4) Lingerie: To me, the true luxuries are the ones that no one sees….
5)Family dinners: perhaps not a luxury to some, but with 4 sons and a husband, all with busy schedules, our time around the table is precious.
Digital and Luxury. Love or Hate? What means "digital'' for you?
I believe the human touch is essential to all things luxury… that is what gives it a spirit.
How will be luxury in the future?
Luxury is timeless and lasting- past, present or future…