Britain's Walpole, the alliance of over 160 British luxury brands, including Burberry, Harrods, Jimmy Choo, Selfridges, Alexander McQueen and Claridge's., the inaugural London Craft Week and Walpole member Fortnum & Mason will host a specially curated showcase of 28 luxury craftsmen alumni from Walpole's Crafted mentoring programme in the iconic London Piccadilly store.
London Craft Week aims to be a new annual event that showcases exceptional craftsmanship through a journey-of-discovery programme featuring hidden workshops and unknown makers alongside celebrated masters,famous shops, studios, galleries and luxury brands.
"The aim is to experience craft not just as static objects or as brand led 'fashion' or 'design' but to understand the full context in which they were made, why they are special, meet the creators and even have a try yourself," explained Guy Salter, London Craft Week's Chairman.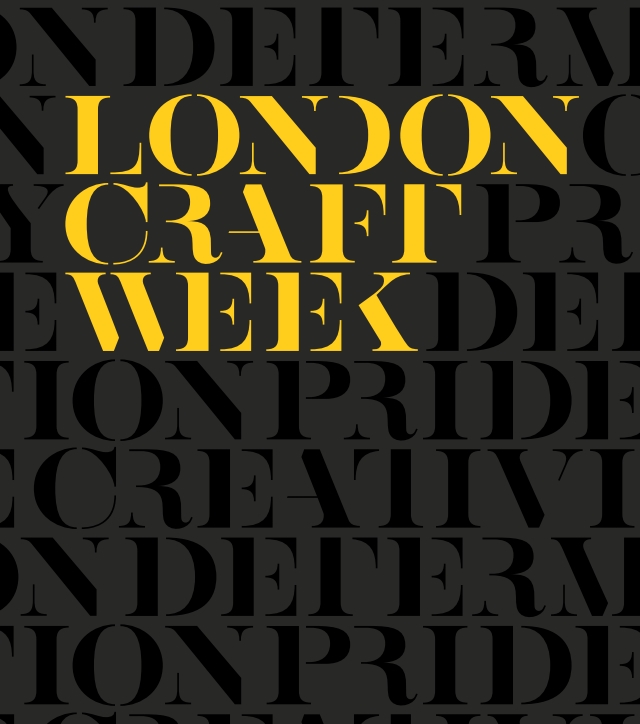 The exhibition of over 100 pieces of contemporary craft, many exclusive to Fortnum & Mason, looks at the broad range of makers supported by the Walpole Crafted programme and will include ceramics, glass, jewellery, millinery, paper, and silver. During the event there will be a chance to meet the makers, to see demonstrations of their skills and learn about the processes involved in the making of these beautiful objects. In addition, there will be a special focus on leather craftsmanship with Saddler Mia Sabel working alongside her Crafted mentor, luxury leather brand Ettinger. Other artists talking about and demonstrating their craft will include ceramicists Helen Beard and Chris Keenan; silversmiths Ndidi Ekubia and Shona Marsh; milliners, Katherine Elizabeth, Emma Yeo and Bailey Tomlin; jewellers Ruth Tomlinson and Jessica Poole and glass artists Michael Ruh, Heather Gillespie and Gillies Jones.
Other Walpole members taking part in London Craft Week include: Asprey, Daks, Dovecot, Garrard, Henry Poole, Halcyon Days, Linley, Mulberry, Purdey & Sons, Rolls-Royce, Soane Britain, Selfridges, Savoir Beds.