Virgin Atlantics Gallery in the Air featuring works by Ben Eine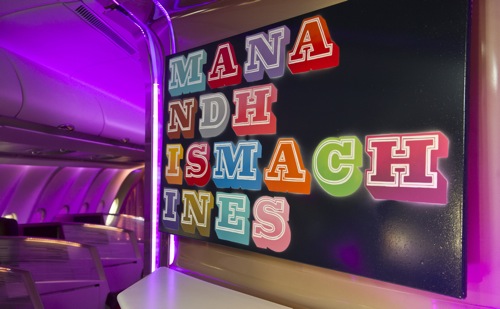 Virgin Atlantic takes fine art to the skies with the first ever commercial art gallery in the air. Virgin is offering Upper Class passengers flying between London and New York the opportunity to view, and purchase, a series of one-of-a-kind paintings by renowned British artist Ben Eine. Eine is famed for his striking and cutting-edge street art style featuring vibrant and often controversial letters and phrases.
Virgin Atlantics' Gallery in the Air, which takes place between 1-28 February 2013, is described by the company as the "latest cutting-edge initiative to further enhance passengers' inflight shopping and entertainment experience." Gallery in the Air's first exhibition will feature a collection of ten bespoke works of art priced between £2,500 and £15,000.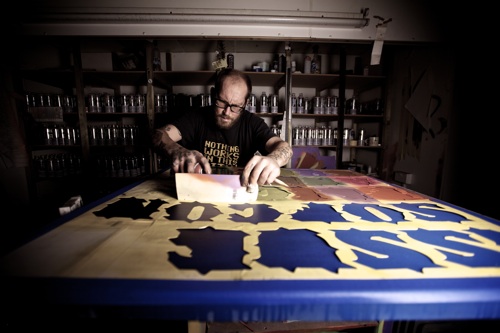 "My philosophy through all my work, be it on canvas or on the street, is about pushing boundaries and not simply going with the flow because everyone else is doing something a certain way," said Ben. "I respect Virgin Atlantic's brave and challenging attitude and the way it goes against the grain, so I jumped at the chance to be part of the first ever Gallery in the Air. We have created a completely original way of appreciating and buying art – a new frontier for the industry."
Following a £100M investment in early 2012, the Virgin Atlantic Upper Class cabin has received a number of significant enhancements in recent months. With luxury and comfort at its heart, the cabin sets a new standard for the industry and boasts an in-flight bar and social area, newly designed seats, ambient lighting, a cutting edge in-flight entertainment system and even custom glassware and tableware, making it the most luxurious way to travel by air.