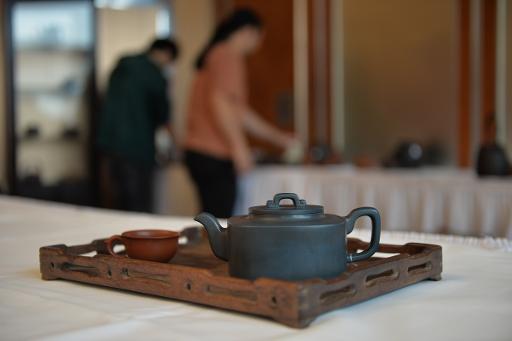 Chinese tea has a long history and it is sometimes praised like gold. A pot of Pu'er fermented tea, usually accompanies dim sum, while milk tea, served iced or hot, is ubiquitous. There is profound meaning behind every step of the production process, from harvesting the tea leaves to tasting the result. It is no wonder Hong Kong, which became the world's third-biggest trading hub for wine, replicated that success with tea.
A rare oolong vintage tea may fetch HK$1 mn ($129,000) at Hong Kong's first tea auction called "Sensation of Tea," featuring 190 lots of vintage tea leaves, teapots and utensils from private collectors in mainland China, Hong Kong and Taiwan. Sensation of Tea is the first auction to sell exclusively tea and tea-related items and will offer some of the world's best and most-expensive Chinese tea.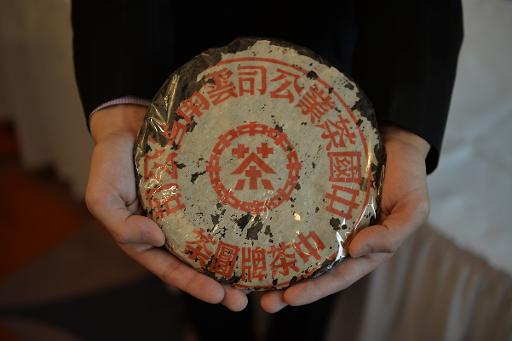 The rare aged Wuyi narcissus oolong tea first exported to Singapore in the 1960s, the star lot of the tea auction, preserved amazing freshness in the aftertaste. "You can experience the freshness from half a century before," said tea expert and auction planner Vincent Chu Ying-wah. The taste of older leaves is silkier as they have been exposed to decades of oxidation. Chu compared the tea's quality to that of 1982 Château Pétrus wine, a six-litre bottle of which sold for a record HK$726,000 at auction in Hong Kong.
"We have had a tea-drinking tradition for a really long time, just like the French drink wine," said Chu. "Chinese people have got wealthy and tea is a necessary thing [for us]. This is why the price of tea still keeps going up."
"Sensation of Tea" is taking place November 23 at Park Lane Hotel Hong Kong.