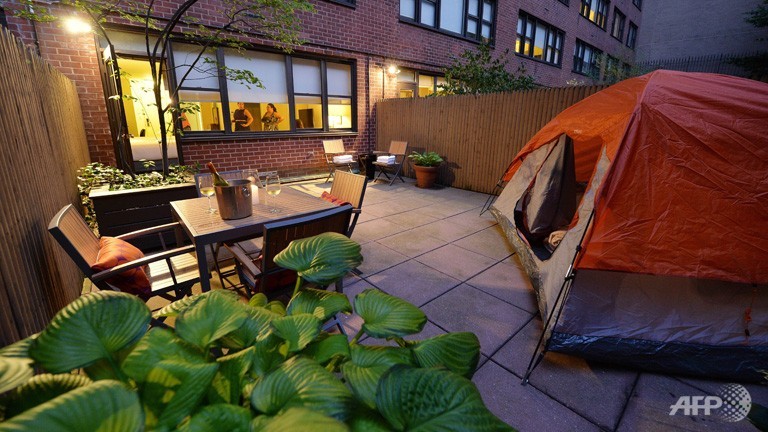 A night under the stars is the latest luxury offering of the New York City. Glamping or glamorous camping combines camping with the luxury and amenities of a home or hotel. Without obstructing the view of stars, a New York hotel offers how many stars you can count on the polluted sky of the metropolis. Glamping in the city that never sleeps is part of a wider movement in the Big Apple to reclaim the rooftops.
"When we identified something we think will really delight people and give them a one-of-a-kind chance of living — something that they can't get somewhere else — we quickly tried to make that happen," said Elana Friedman, of luxury hotel group AKA, the hotel that offers a five star "outdoor bedroom" with a giant telescope. A queen-size bed, candle-lit dinner, fireplace, plus the romantic snacks will cost 1,500 euros a night.
Born of a desire to enjoy the great outdoors the trend towards luxury camping has only recently taken hold in New York, after the exceptionally harsh winter of 2011.
"Our guests started to get that kind of cabin fever and really wanted to be able to have that outdoor experience," said to AFP Susana Ramos, marketing manager for Affinia Gardens, which also offers open-air luxury accommodation in Manhattan.
Affinia Gardens' outdoor suites with tents on leafy terraces run from $309 to $700 a night, depending on the season.