353-room hotel opens as first Hyatt property in Northeast China.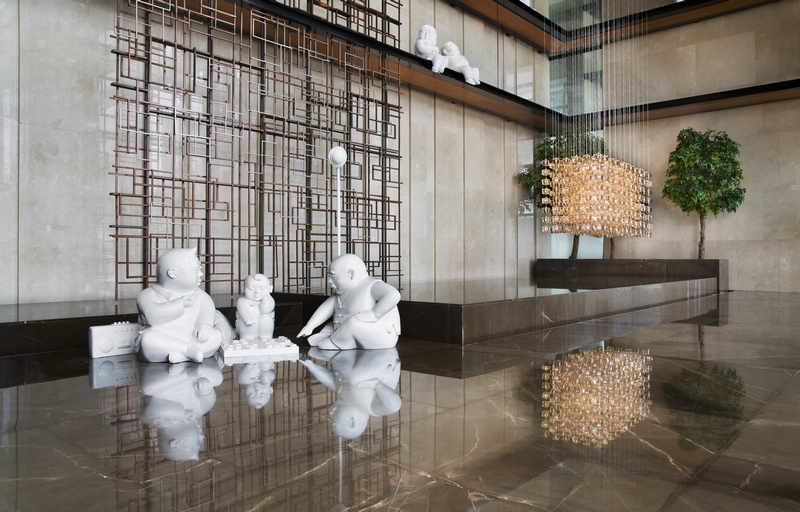 Luxury hospitality chains expand the presence in China. The latest to provide a new level of upscale sophistication to business and leisure travelers in Northeast China is Hyatt Hotels Corporation. The company announced the opening of Grand Hyatt Shenyang, the first Hyatt-branded hotel in Northeast China.
Grand Hyatt Shenyang's public areas and guestrooms were designed by Hirsch Bedner Associates (HBA), a global leader in the hospitality interior design industry since 1965. The hotel design blends elements and motifs from ancient Shenyang with the spirit of a thriving 21st century city. Bold colors and eye-catching public spaces are complemented by modern artwork from local and international artists. The soaring Sky Lobby on the 25th floor features art installations inspired by the intricate imperial decorations of Shenyang's famous ancient palaces where guests can enjoy an exclusive 360-degree panorama view of the breathtaking city.
Grand Hyatt Shenyang offers 353 guestrooms, which are among the largest in the city, starting at 42 square meters. Situated between floors six and 23, all rooms boast spectacular city views and plenty of natural light through floor-to-ceiling windows. Each room is styled with polished hardwood floors and modern furnishings. Exotic purple and gold accents, as well as impressive artworks inspired by Shenyang's native flower – the rose
The multimedia amenities in each room include complimentary high-speed broadband wireless Internet and a 46-inch LED TV equipped with cable. The spacious marble bathrooms feature a full-size bathtub, as well as a rainforest shower completed with the June Jacobs spa amenities collection.
The hotel also features 34 suites, ranging from 904 to 2,713 square feet (84 to 252 square meters) that offer guests oriental objets d'art and upper-floor city views. Grand Club accommodations are located on the 23rd floor, where guests can enjoy premium amenities and personalized services, including a continental buffet breakfast, evening cocktails, express check-in and checkout, and the use of the Grand Club meeting room.