Luxury Swiss Watchmaker Unveiled Limited Edition Boutique Exclusive "Freak Diavolo"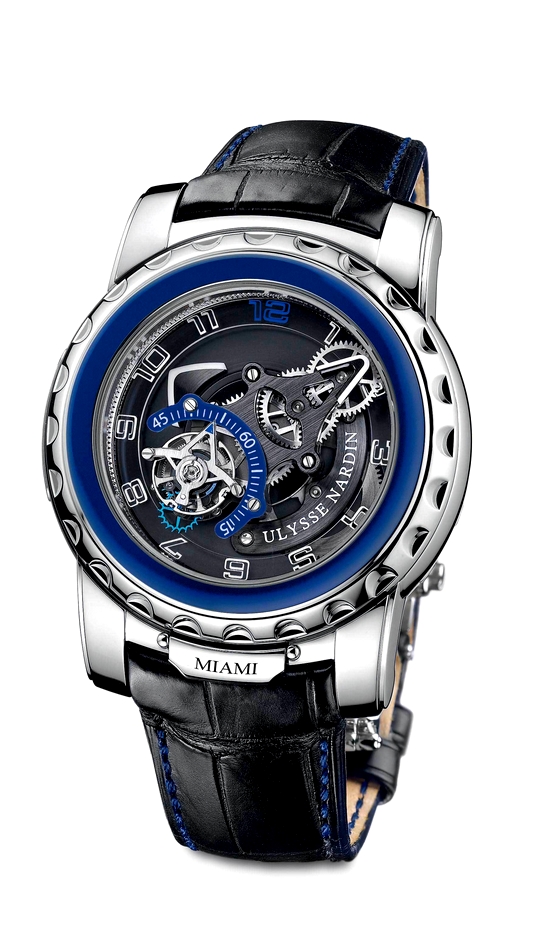 Swiss watch manufacturer Ulysse Nardin (founded in 1846) unveiled the exclusive limited edition Freak Diavolo timepiece, specifically made for the South Florida watch enthusiast inscribed with the name of the city, "Miami" or "Boca Raton." The Boutique Freak Diavolo is part of the iconic and innovative Limited Edition
Boutique Collection and will be limited to 10 pieces. The Boutique Freak Diavolo pays tribute to the original Freak's pioneering spirit by expanding its use of silicium and taking its tourbillion to new heights.
Its tourbillon carrousel, developed entirely in-house, does one complete rotation around the center in 60 minutes. The second's indicator is a flying tourbillon replacing the usual oscillator of the other members of the Freak family. Its cage is equipped with an arrow indicating the seconds on a blue half-circle, rotating in
one minute on itself, with the zero position holding steady on the axis of the minute indicator.