Moet & Chandon Presents 1st of Three-City Private Supper Club-Style Dinner Party With Celebration for Nas' Life is Good Album Debut
Moet & Chandon x Mosley Tribes Present: The Rose Lounge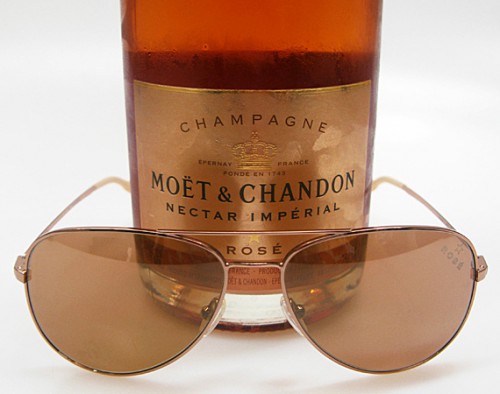 Moet & Chandon champagne (founde 1743) launched its 2012 Moet Rose Lounge Series. The celebrity-hosted, supper club-style tour started in New York City on July 16, 2012 with hosted Nasir "Nas" Jones and Q-Tip before making stops in Miami and Los Angeles.
Reserved for local tastemakers and media, the Moet Rose Lounge translates the extravagance of Moet Nectar Imperial Rose into a tangible, celebratory occasion. Each year the Moet Rose Lounge Series embodies a different celebratory theme for its attendees. This year the event series will feature a private intimate sit-down dinner followed by a private party in a supper club environment.
To celebrate the event series, Moet & Chandon has also partnered with the luxury brand Mosley Tribes for the Moet Rose Lounge series for a second year to create custom limited edition "Rose" sunglasses in celebration of the private three-city celebrity supper club-style tour. The oversized, acetate sunglasses are retro inspired with a double bridge style, matte and gloss plastic frame front, and rose-colored mirrored lenses.
The Moet Rose Lounge debuted in June 2010 with influential singer-songwriter The Dream in Detroit. Previous Moet Rose Lounge celebrity hosts included: Kelly Rowland, Ne-Yo, Trey Songz, Common and Keri Hilson in markets such as: New York City, Chicago, Atlanta, Washington DC, Miami, Baltimore and Cleveland.