Robuchon au Dome shoots to top spot and Waku Ghin debuts at number two in the fifth edition of The Miele Guide to Asia's Finest Restaurants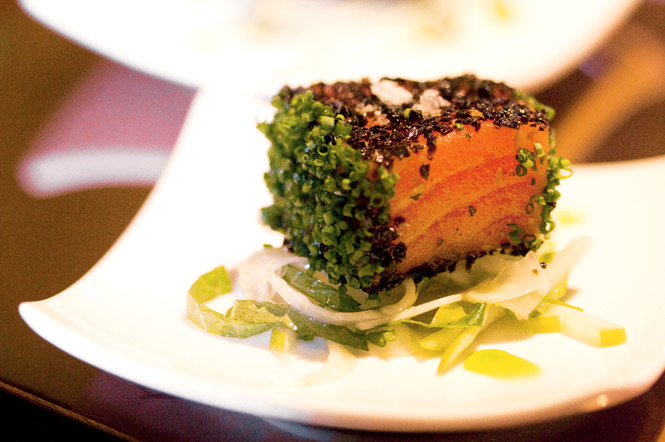 French chef Joel Robuchon's Robuchon au Dome in Macau was named the top dining destination in Asia in the Miele Guide's 5th annual Asia's Top 20 Restaurants.
Robuchon a Galera, as Robuchon au Dome was previously known, has been a constant fixture in the Top 20 list since the guide's inception. A recent facelift that provided a fitting stage for the brilliance of Chef Francky Semblat propelled this old favourite to the number one spot, proving once more that dining is a holistic experience.
Making its stunning debut at second place is Waku Ghin (Singapore). An amazing feat for any new restaurant, this achievement is understandable when it is a restaurant by Japan-born Australian chef Tetsuya Wakuda.
"As the first to recognize the excellence of the Asian food scene, we at The Miele Guide are extremely proud to have witnessed its rapid progression over the years. We are committed to recognizing the tireless dedication of Asia's chefs and raising international awareness for the best dining establishments in Asia. In turn we hope to encourage the restaurant industry to continue to evolve and grow," said Ms Tan Su-Lyn, Co-Founder and Executive Director of The Ate Group and Co-Founder of The Miele Guide.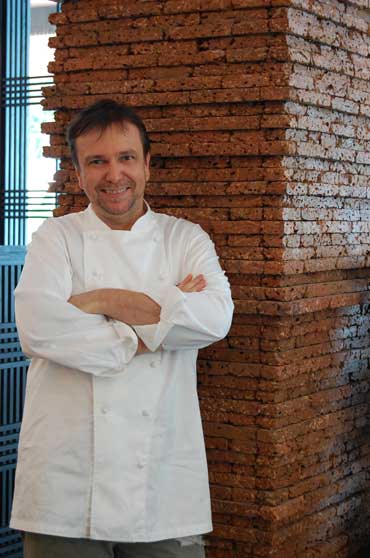 This year's Chef of Chefs Award goes to Chef David Thompson for "his unwavering dedication to documenting, preserving and executing traditional Thai recipes". The award recognizes the one chef who has served as a figure of inspiration to his peers over the past year, selected from and by chef candidates from the previous edition of The Miele Guide.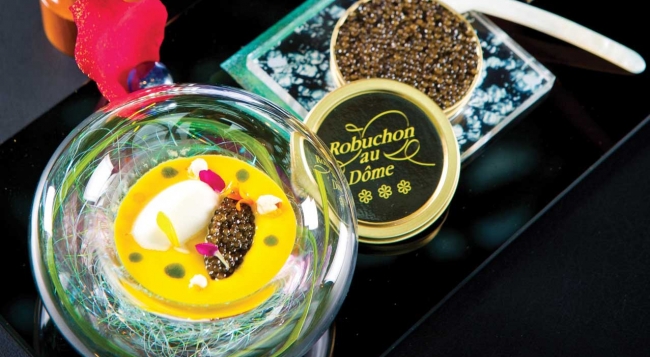 2012 Top dining destination in Asia:
1. Robuchon au Dôme, Macau
2. Waku Ghin, Singapore
3. L'Atelier de Joel Robuchon, Hong Kong
4. Iggy's, Singapore
5. Mozaic, Bali
6. Pierre Gagnaire à Seoul, Seoul
7. Caprice, Hong Kong
8. Amber, Hong Kong
9. 81 /2 Otto e Mezzo Bombana, Singapore
10. Les Amis, Singapore
11. Restaurant Andre, Singapore
12. Tippling Club, Bali
13. Sarong, Shanghai
14. Mr & Mrs Bund, Shanghai
15. One Harbour Road, Hong Kong
16. Dakshin, Chennai, India
17. Antonio's, Cavite, Philippines
18. Nihon Ryori RyuGin, Tokyo
19. Metis Restaurant and Gallery, Bali
20. Bukhara, New Delhi.
As the leading Asian dining guide, The Miele Guide continues its commitment to nurture aspiring culinary talents in the region through the Culinary Scholarship Programme. Earlier in November, two aspiring chefs were selected from a pool of competitive entries from all over Asia. The two award recipients are 20-year old Singaporean Tan Song Wen and 30-year-old Filipino Karen Liz Obero. Shortlisted based on their strong displays of culinary passion, both awardees will be given the exclusive opportunity to attend the 18-month diploma programme at the renowned At- Sunrice GlobalChef Academy in Singapore.