According to the latest Top City Destinations Ranking issued by Euromonitor International, the top 10 cities in terms of international tourist arrivals are Hong Kong, Singapore, London, Macau, Bangkok, Antalya, Kuala Lumpur, New York City, Paris and Istanbul.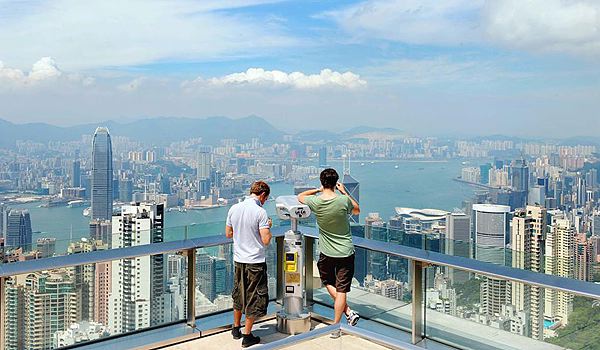 After recording a decline in 2009, international arrivals to countries regained growth in 2010, positively impacting results for the top 100 cities, which saw arrivals increase by 7%. Star performers in 2010 were emerging city destinations located in Asia Pacific (Hong Kong, Singapore, Macau, Bangkok, Kuala Lumpur), thanks to a strong economic environment and growing travel and tourism dynamism. Most European cities lagged behind as a result of the weak economic prospects in the Eurozone, which impacted intra-regional travel.
In 2010, Hong Kong, Singapore and London were the most popular city destinations worldwide. Hong Kong topped the ranking with almost 20 million arrivals in 2010 and an outstanding 18% increase compared to 2009. The booming economy of Hong Kong coupled with its growing appeal as a travel and tourism destination is drawing more business and leisure travellers each year. In 2010, mainland China remained the largest source market for Hong Kong, accounting for approximately 60% of arrivals.
Singapore was the second most visited city, attracting 18 million tourists in 2010 – 16% more than in 2009.
The opening of new tourist attractions like the Marina Sands Resort Sky Deck, new casinos operated by the Las Vegas Sands Corp and by Malaysian-owned Resorts World Sentosa, new shopping centres like the Orchard Central, the Universal Studios Singapore and the Helix Bridge helped bring international visitors to the city.
London closely followed Hong Kong and Singapore in third position, with 15 million arrivals in 2010. London is by far the most popular city in Europe.
Euromonitor International foresees an even stronger growth for arrivals in 2011. Uncertainty in the global economy, especially in the US and Europe, which are major tourism source markets, is likely to cause slower, but still positive, growth. The hosting of the 2012 Olympic Games in London is likely to alleviate some of the pressure felt by the UK city as a tourist destination as it benefits from increased media exposure and stronger arrivals in the short term.
Euromonitor International expects cities in emerging markets to continue to steal share of global arrivals, especially in Asia Pacific. This shift will be accelerated by the expansion of low-cost carriers, open skies agreements and rising middle classes that are travelling in ever greater numbers, especially intra-regionally. This is likely to give rise to international city break packages from travel retailers.
Given the uncertain economic outlook for developed markets, there is still the challenge of a possible shift in consumer behaviour. With less disposable income, travellers may be prone to taking fewer and shorter trips to save money. Also, cost-conscious consumers will use the internet to run price comparisons and seek the cheapest forms of transport, which may hinder the industry's ability to raise prices. Even among high-income travellers, value for money will remain important in the future. While people may be willing to spend more on travel, they will make sure it is money well spent.
[adsenseyu1]