SIHH 2015 – The Poetry of Time by Van Cleef & Arpels – Carpe Koï watch bracelet. This Van Cleef & Arpels Timepiece offers more than art, beauty, or history. It represents the very Poetry of Time.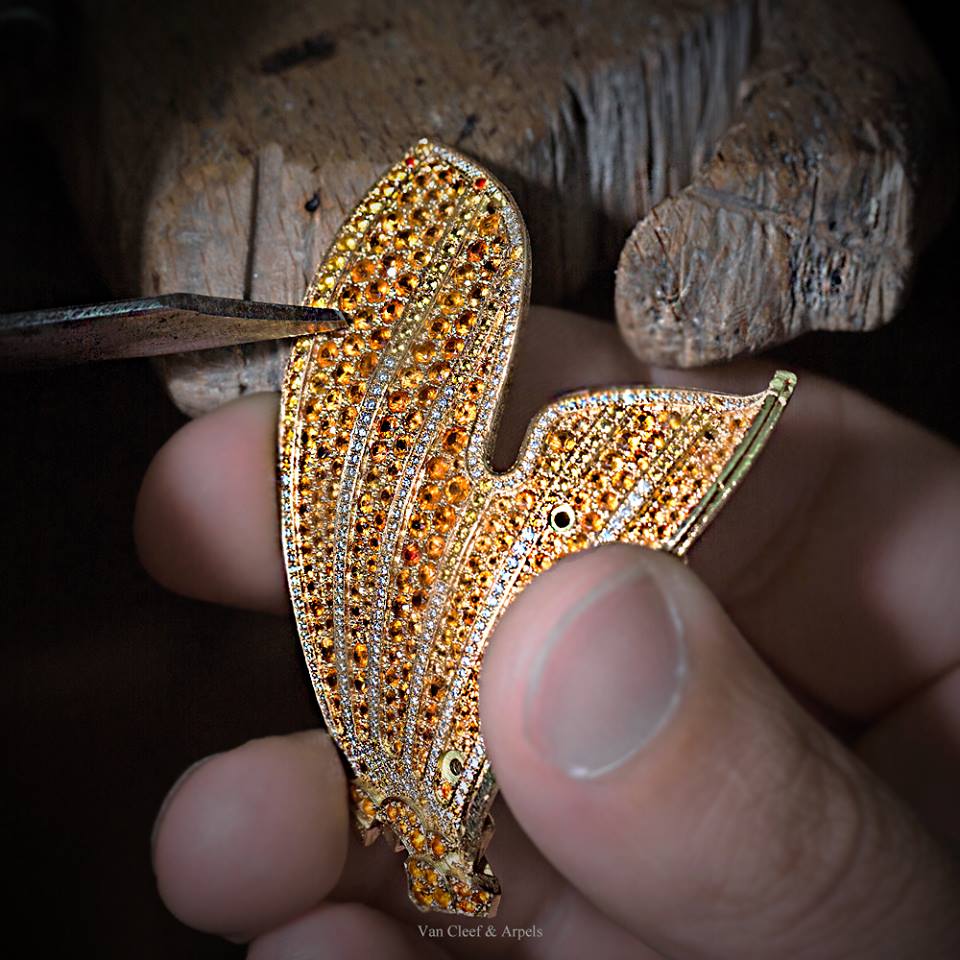 Whether one sees it as an abstract concept or as a strictly scientific principle, Time is part of life… of our lives. We run after it, we try to hold on to it, catch up with it, or stay ahead of it… but no matter how hard we try, Time alone sets the pace, majestically. For Van Cleef & Arpels, Time is synonymous with poetry encapsulated in the "Poetry of Time by Van Cleef & Arpels" ladies timepiece collection.
The Carpe Koï watch bracelet is one of the reflection of the virtuosity of Van Cleef & Arpels' Mains d'Or, the French jewelry, watch, and perfume company creating High Jewelry on Place Vendôme since 1906. The intricate watch bracelet in the The Poetry of Time collection gives pride of place to the theme of nature in movement.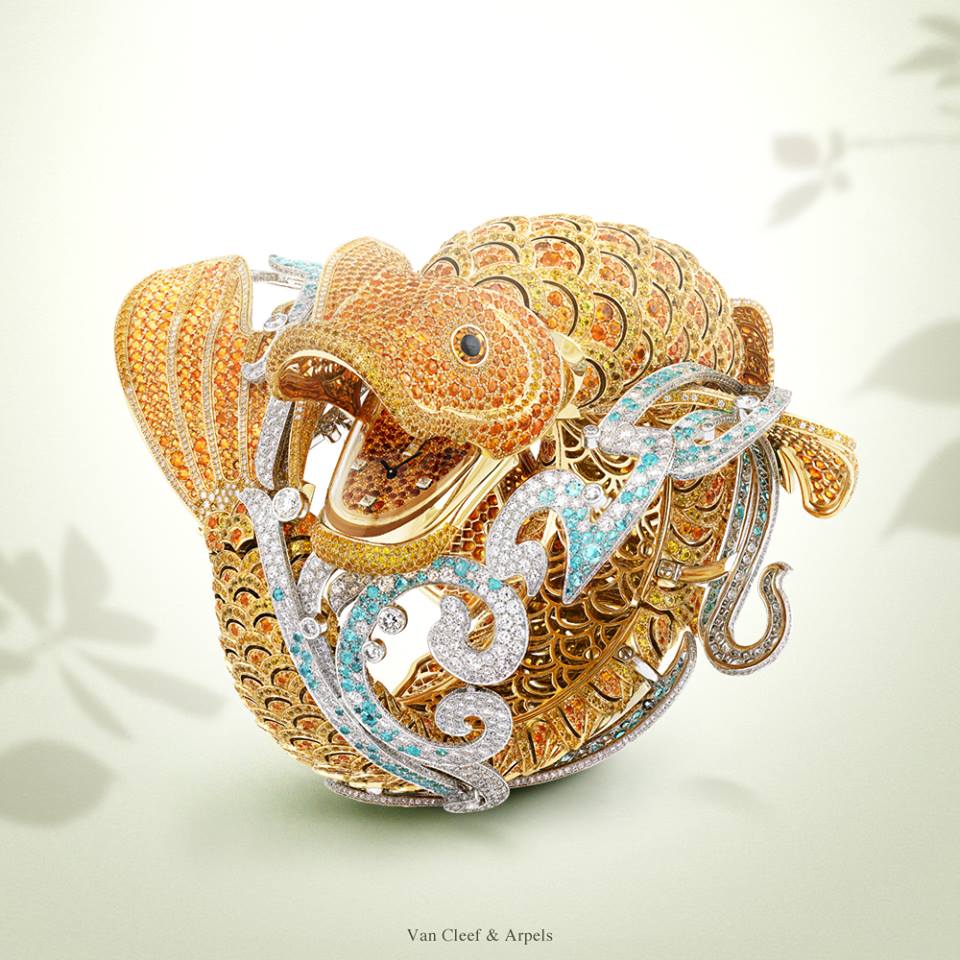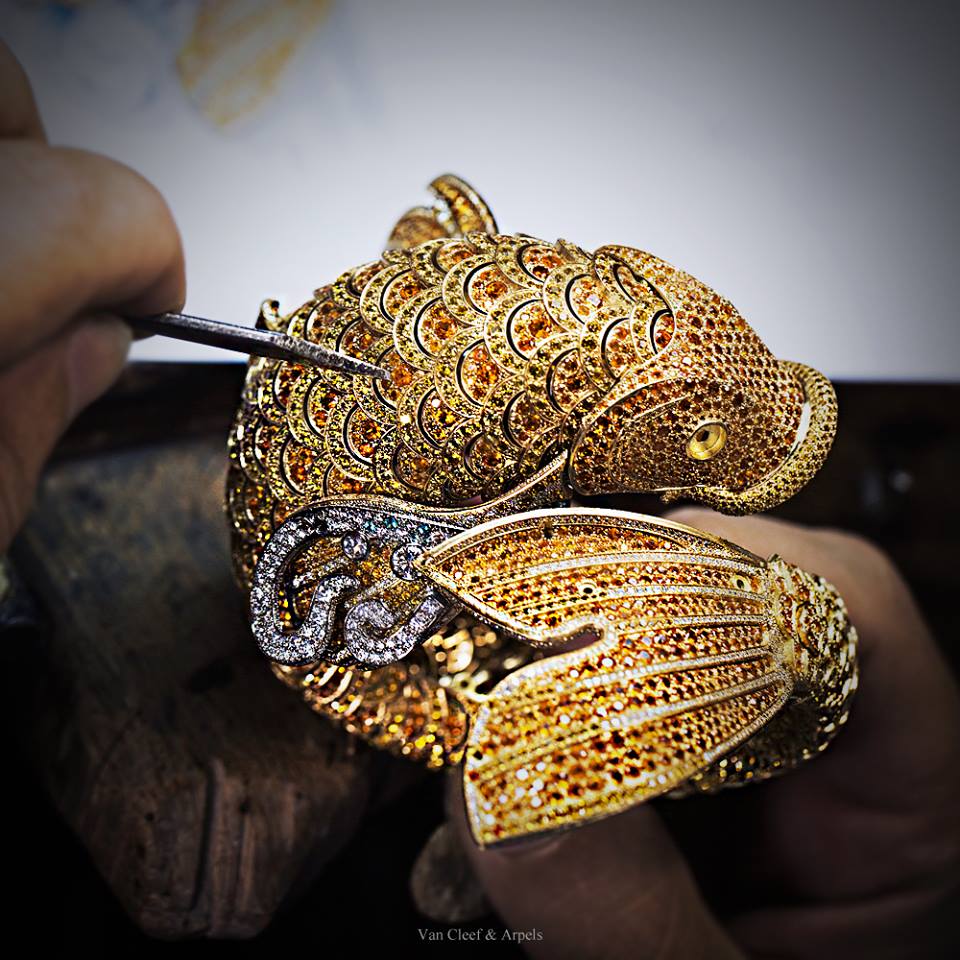 The word "koi" comes from Japanese, simply meaning "carp." It includes both the dull grey fish and the brightly colored varieties kept for decorative purposes in outdoor koi ponds or water gardens. What are known as "koi" in English are referred to more specifically as nishikigoi in Japan (literally meaning "brocaded carp"). In Japanese, koi is a homophone for another word that means "affection" or "love"; koi are therefore symbols of love and friendship in Japan.
Set with 8,000 colored stones, this three-dimensional yellow gold piece with a Quartz movement called for 3,450 hours of work with yellow gold, white gold, diamonds, yellow sapphires, spessartite garnets, Paraíba-like tourmalines, and black spinels.This High Jewelry watch displays the time with discretion: the fish's mouth opens delicately to reveal a dial entirely set with precious stones.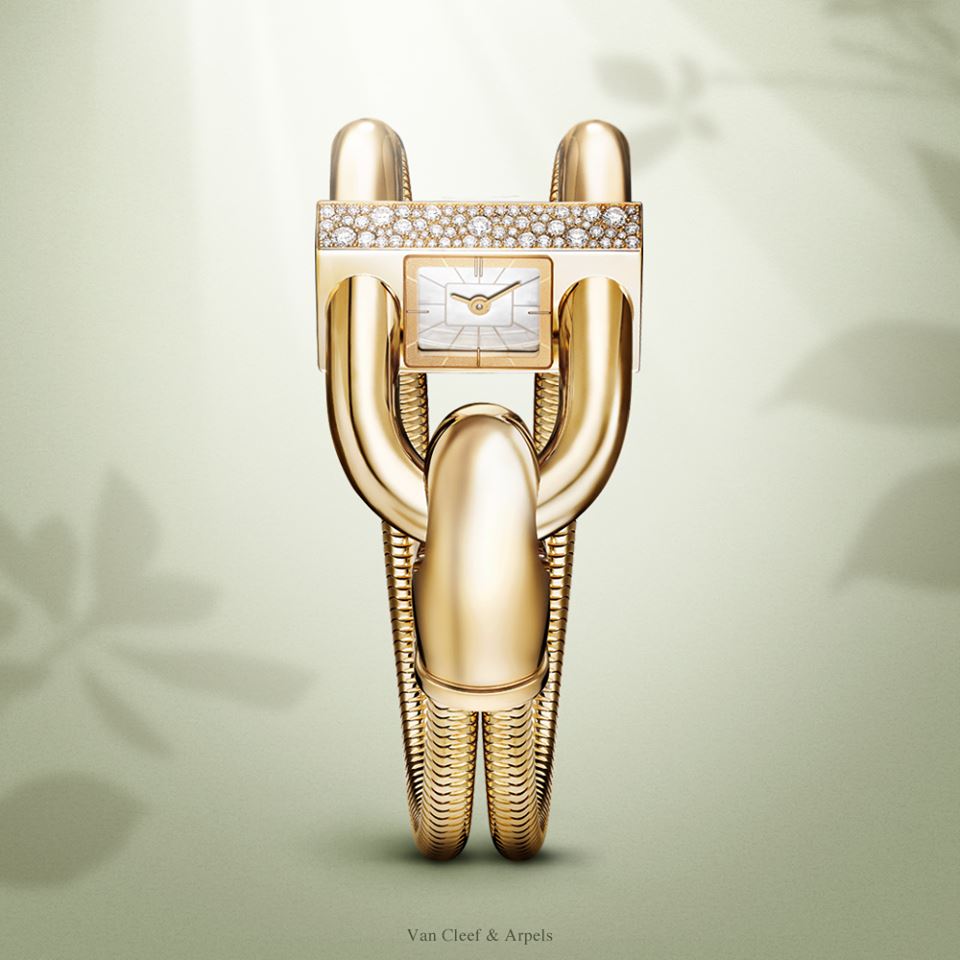 Van Cleef & Arpels Carpe Koï watch bracelet debuted at SIHH 2015 alongside Cadenas Watch mirroring the 1936 model. The watch made up of a double snake chain is said to have been inspired – like the Zip necklace – by the Duchess of Windsor. The dial is notable for being completely slanted, enabling only the person wearing the watch to tell the time.