Panasonic Debuts High-End Real Pro ULTRA 3D Heated Massage Chair. Enjoy Full-Body Massage with Relaxing, Multi-Directional Rollers.


This new high-end massage chair is like having your own personal masseuse in your home. The new Real Pro ULTRA 3D Massage Chair with 3D Technology unveiled by Panasonic features a full-body massage which utilizes 3D massage technology — multi-directional, double-heated rollers and focused stimulation for soothing hands, legs and feet. The $8,999.99 Real Pro ULTRA is the latest in Panasonic's line of high-end, critically-acclaimed full-body massage chairs.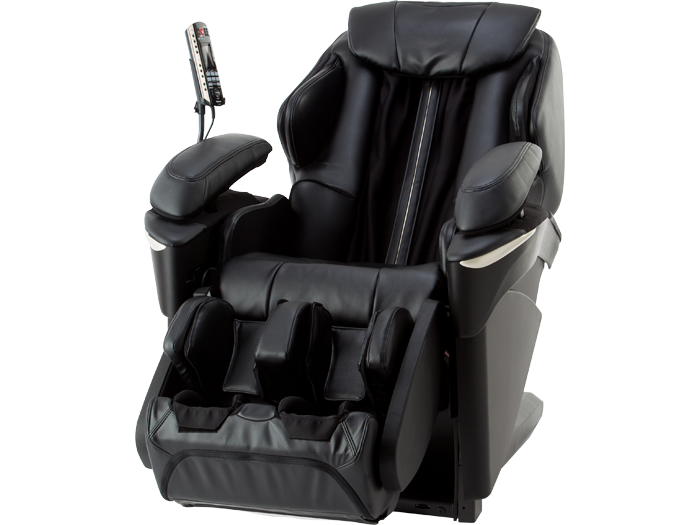 Full-Body Massage with Relaxing, Multi-Directional Rollers: Internal sensors in this luxury, full-body massage chair create a virtual map of your body's contours to guide multi-directional rollers to precise locations along the back and spine. The rollers also help to increase circulation and stretch, soothe and relax tense, tired muscles.
Double-Heated Rollers Simulate Hot Stone Therapy: Double-heated multi-directional rollers deliver concentrated warmth and relaxing pressure to the neck, back and shoulders to simulate the relief of hot stone therapy.
UltraKnead Replicates a Masseuse's Junetsu Techniques: Rejuvenating rollers traverse the individual contours of your back – from neck to waist – to gently press, knead, loosen and invigorate tight muscles in much the same way a professional masseuse performs a relaxing, restorative Junetsu massage.
Focused Stimulation for Soothing Hands and Feet:Hand and arm massagers in the armrests, plus airbags within the chair's midsection, invigorate muscles in the hips, thighs, legs and calves to provide stimulation and relief for tired, overworked hands and feet.
Advanced Massage Settings: A convenient remote control allows you to select from six pre-set and six manual massage programs, Refresh, Deep, Shiatsu, Hip, Neck/ Shoulder, Lower Back.