On 27th of March, the world's most important event in the watch and jewellery industry will open its doors for Baselworld 2014 in Basel, Switzerland. What to expect from Baselworld 2014? Superlative mechanics, intricate complications, sophisticated lines, and fusion of materials. Before visiting this year's Baselworld, let's take a look at some novelties of the Swiss exhibitors.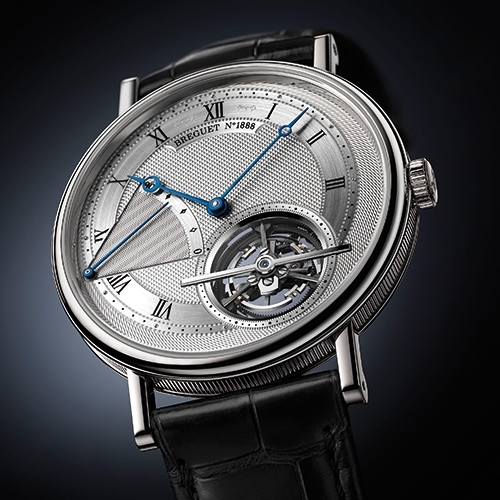 Breguet Classique Grande Complication Tourbillon Extra-Plat Automatique 5377 watch – one of the thinnest timepieces in the
world
The Classique Tourbillon Extra-Plat Automatique from Breguet contains one of watchmaking's most spectacular inventions inside its platinum case: an off-centre tourbillon with titanium cage whose realisation is protected by several patents. Incorporating a silicon balance spring and an escapement in silicon and anti-magnetic steel, the 581DR calibre beats at a frequency of 4 Hz, a rarely achieved feat for this type of complication. Despite being one of the thinnest timepieces in the world, this automatic tourbillon delivers an impressive 90 hours of power reserve, thanks to a patented "high energy" barrel.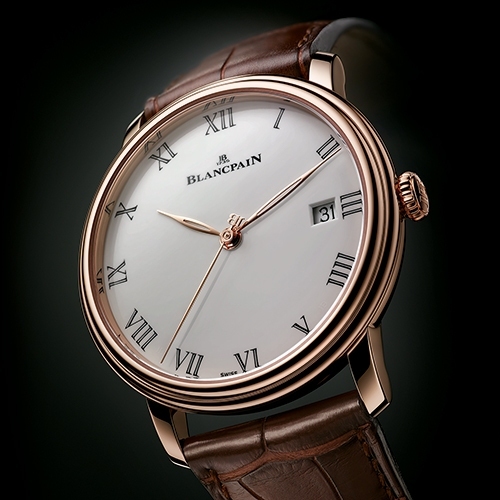 BLANCPAIN Collection Villeret, 8 jours watch – authenticity first and respect of traditions
To produce this grand feu enamel dial with an inalterable radiance, the enamel is baked, layer after layer, at temperatures exceeding 1,000°C. Between firings, the dial is meticulously retouched by hand, then finished using a highly specific savoir-faire.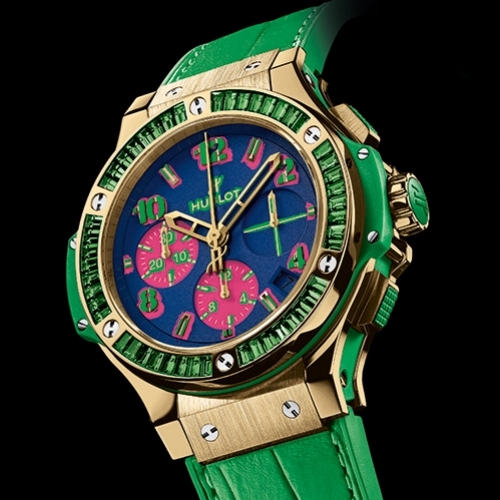 HUBLOT Big Bang Pop Art watch – the brighter the better
Hublot isn't afraid to liven things up with its own interpretation of Andy Warhol's pop art. The iconic Big Bang injects a fun splash of colour into haute horlogerie with these pink, blue, purple, and apple green watches. The chronograph counters go for multiple shades while the bezel is set with 48 baguette-cut stones: topazes for the blue version, amethysts for the violet version, sapphires for the pink model, and tsavorites for the green.
HUBLOT Spirit of Big Bang watch – innumerable combinations of materials and colours
The spirit of Big Bang strikes again with ingenious sandwich construction case and an innumerable combinations of materials and colours. Inside this sophisticated exterior beats a high-frequency, skeleton chronograph movement – also new.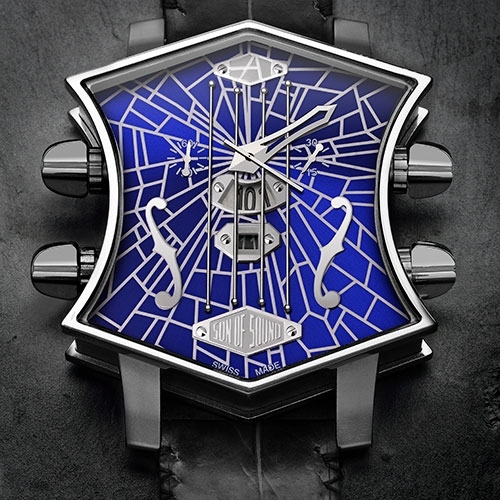 ARTYA Son of Sound Broken Glass watch – A tribute to the world of rock music
The dial with its 3D lucky charm broken glass motif splinters like guitar chords in an ear-shattering rock'n'roll performance. Beneath the strings, the time indications are larger to ensure enhanced readability. With this new Sun of Sound Broken Glass fitted with active tuning pegs, saturated guitar riffs set the pace for the year 2014.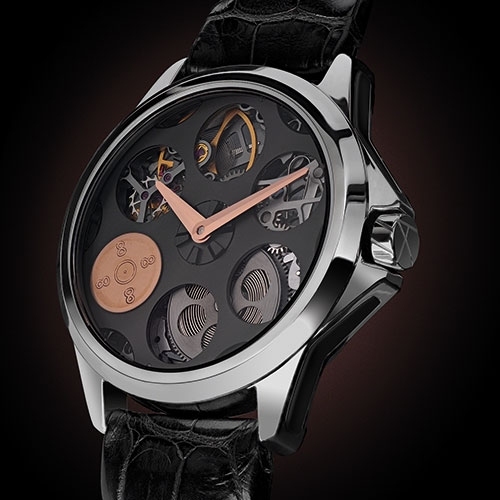 ARTYA Son of a Gun Russian Roulette watch – Russian roulette game at the wrist
New two-tone case in steel and ArtyOR, new skeletonised ARTYA movement for this Russian roulette game. A new device too, which serves to rotate the barrel dial, with a cartridge at 8 o'clock, in less time than it takes to draw a revolver. The winning shot bearing the lucky number 8 has been made in a patented new alloy named ArtyOr and featuring gold mingled with authentic copper and zinc bullet cartridges. This round is set to be explosive.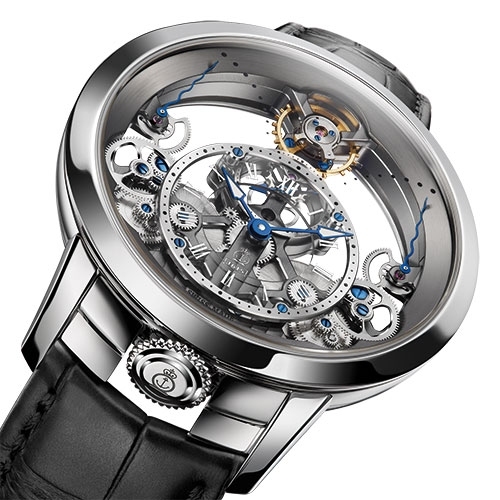 ARNOLD & SON Time Pyramid watch – inspired by nineteenth-century English table clocks
Seemingly suspended between two sapphire crystals, the A&S1615 calibre at the heart of this watch borrows its pyramid structure from the historic regulator clocks made by John and Roger Arnold. Like the watch's indications, the different components of this vertical, linear movement are set out on three levels, producing a three-dimensional effect in a skeletonised composition that is inspired by nineteenth-century English table clocks. A true feat of mechanics, devised and built by Arnold & Son, this movement has a separate power-reserve indicator for each of the two barrels.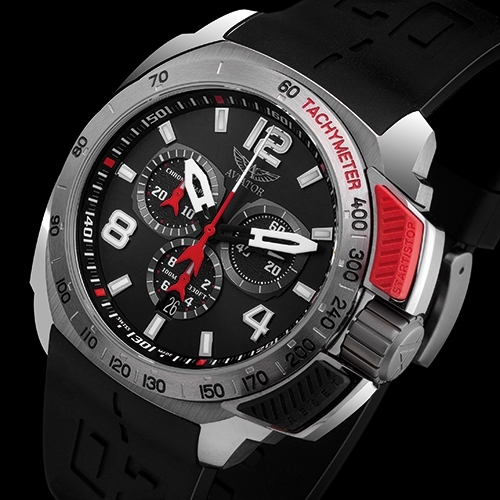 AVIATOR Professional Edition watch – must-have companions for speed freaks
Aviator is the official timekeeper of the "Swifts" pilots, Russian aerobatics experts for whom perfect precision and functionality are of vital importance. To meet their requirements, the brand has developed a special model issued in in a 350-piece limited series: "Professional". The latter has asserted itself as an instrument inseparably bound up with the MIG 29 "Fulcrum" fighter jets, in the same way as their famous instrument panel gauges. But Aviator watches are not
intended exclusively for Pilots. Their sturdiness and their inimitable style make them must-have companions for speed freaks, even those who never leave the ground.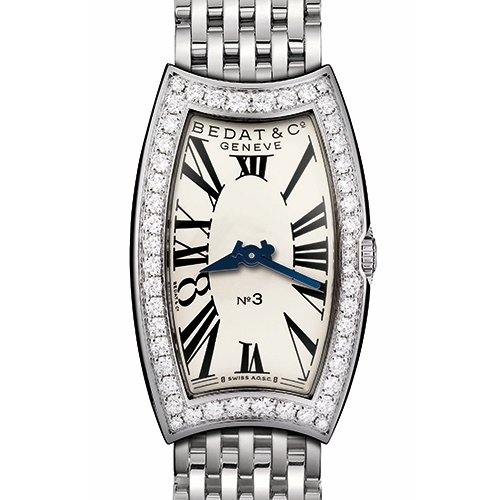 BEDAT & Co. Ref. 384.061.600 – iconic reminder of the Art Deco era
Its case set with the purest diamonds and forming the delicate curve of the tonneau or barrel shape – an iconic reminder of the Art Deco era – asserts itself as a true classic on women's wrists.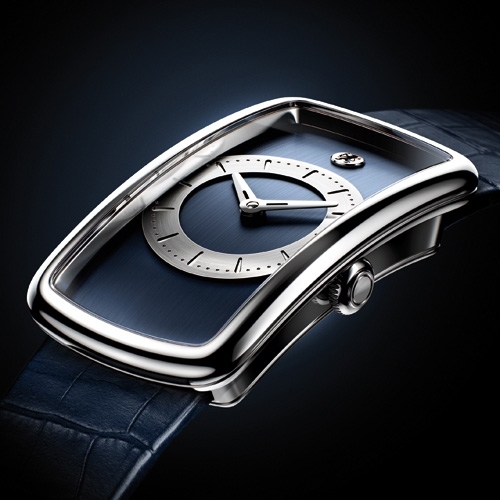 BADOLLET Ivresse watch – Exclusive flying tourbillon movement
This refined aesthetic, the work of Eric Giroud, is equalled only by the mechanical complexity that brings this timepiece to life. The flying tourbillon movement, exclusively designed and developed for Badollet, is deliberately hidden from view, revealed only through the transparent caseback whose sapphire crystal takes the shape of the infinity symbol, a tribute to time as the universal driving force.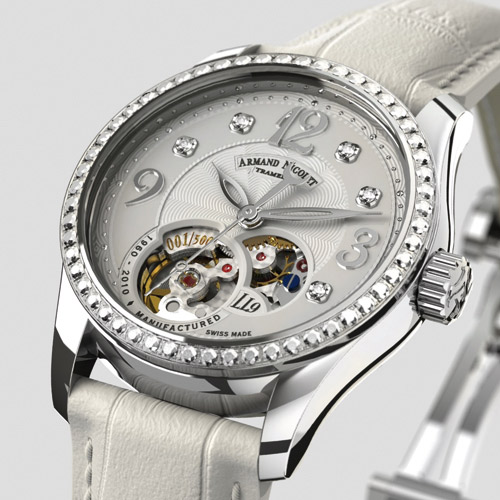 ARMAND NICOLET LL9 watch – the first limited-edition collection dedicated to women
The 500-piece limited edition, matching the number of available movements, testifies to the exceptional value of time according to Armand Nicolet. The LL9 line draws its aesthetic inspiration from the M03 collection, and its temperament from the vintage calibre driving it, the FHF 905 dated 1960.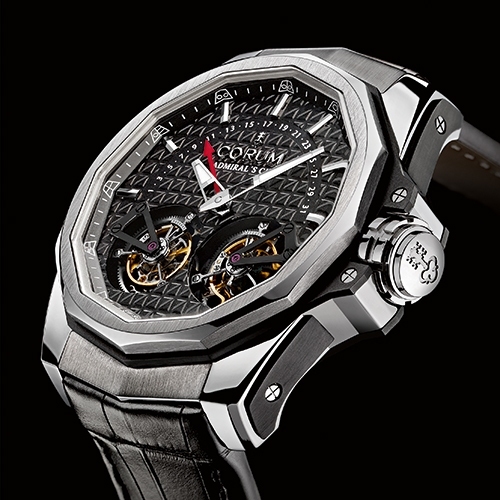 CORUM Admiral's Cup AC-One 45 Double Tourbillon watch – the CO 1008 calibre with two parallel-mounted tourbillons
A horological tour de force, this exclusive mechanism also makes room for a retrograde date and a particularly innovative
time-adjustment system. By pressing the crown pusher, the wearer can instantly bring the minute hand to the 12th hour-
marker to set the exact time, and this up to five minutes before and after a full hour.
PIERRE DEROCHE TNT ROYAL RETRO 43 watch
The new TNT Royal Retro has shaved a little over 4 millimetres from its waistline, but is still geared for action. Seconds again put on a mesmerising show as one hand passes on to the next. "43" could well become the new number for the TNT Royal Retro collection.
To be continued. Read also Part II.
Baselworld 2014
March 27 to April 3, 2014
Messe Basel, Switzerland
Opening times:
Daily from 9 a.m. to 6 p.m.
(except Thursday, April 03: 9 a.m. to 4 p.m.)