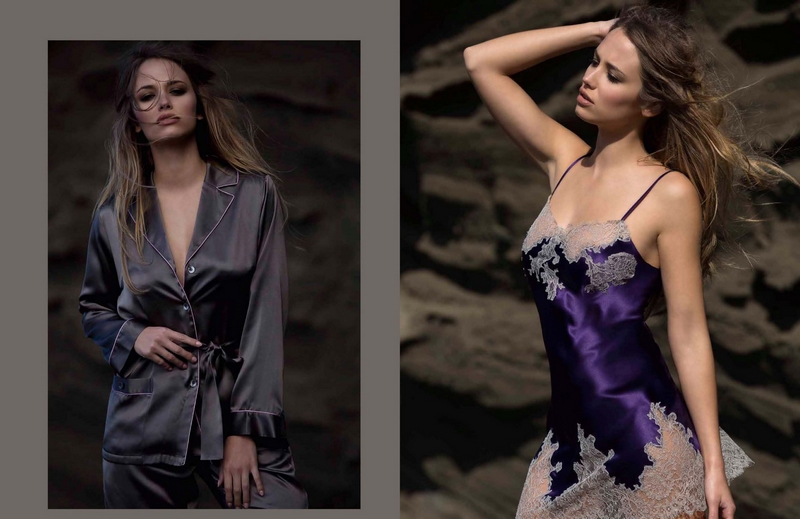 Bordelle, Agent Provocateur, La Perla, ID Sarrieri, Chantelle, Guia La Bruna, Carine Gilson, Intenzioni represent sounding names of the high-end lingerie market. Women appreciate their finesse of execution, exciting patterns, refined materials and the effect on others. If at the hearing of these brands you sturtle, the lookbooks will make you melt.
Bordelle
With an extraordinary popularity among stars, Bordelle is a combination of unconventional luxury lingerie with a slight sado-masochistic tint and the street clothes.
Agent Provocateur
True to its name, brand creation is a master of elegant exclusive lingerie with an erotic touch. Any Agent Provocateur's collection ar inspirational and exciting, meant to increase pleasure and unlock intimate unsuspected energies.
La Perla
Perhaps one of the most famous international brands of fine lingerie, La Perla has always won in quality and taste. From 1940 La Perla creates lingerie for cultivated and refined women.
ID Sarrieri
Sold in all high-end lingerie boutiques of the world, ID Sarrieri creations are marked by extremely precious materials, well studied forms, silk and the finest Chantilly lace.

Chantelle
French women are admired worldwide for their style, uniqueness, elegance and sensuality. Lingerie brand Chantelle based its success on the French refinement. Chantelle dreams since its foundation (1876) of a perfected figure through lace lingerie. All the Chantelle collections are an expression of sophisticated luxury à la française.
[adsenseyu1]
Guia La Bruna
Unlike other brands on the designer lingerie market, Guia La Bruna wanted to preserve the handmade productions. So all the work is done manually, using old patterns and vintage materials. The result is a romantic silhouette with a fresh and playful side that appeals to the child in all of us.
Carine Gilson – Lingerie Couture
Carine Gilson is one of the few designers who sees the linen more than an accessory. For Carine Gilson luxury lingerie achieves perfection and deserves to be wear on street.
Intenzioni
Emmanuel Brizzi, the known La Perla's designer, managed to combine brilliant design techniques for high-end lingerie with attention to detail synonymous with Italian style.

Kiki De Montparnasse
Each Kiki De Montparnasse product (be it lingerie, fashion, pleasure instruments, bath & body products) pays tribute intimacy.


[adsenseyu1]