X1 water bike – the most advanced production water bike ever created.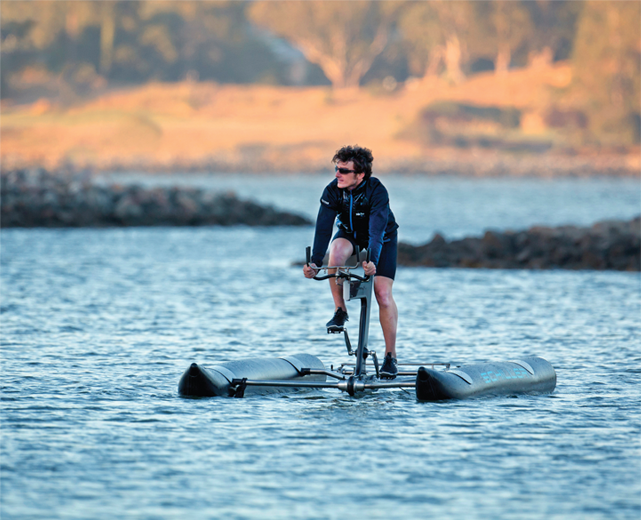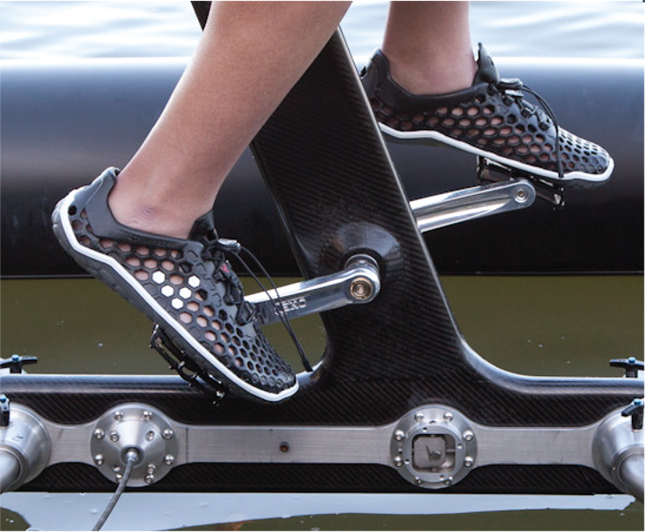 Leave the crowded bike lanes, exhaust and potholes behind. This ride has no limits. X1, a water bike produced by Schiller Sports is heralding a new frontier in water sports and cycling. The most advanced production water bike in the world is constructed out of anodized aluminum, stainless steel, a proprietary propulsion and steering system, and rugged, inflatable pontoons that allow for easy transport, assembly and breakdown.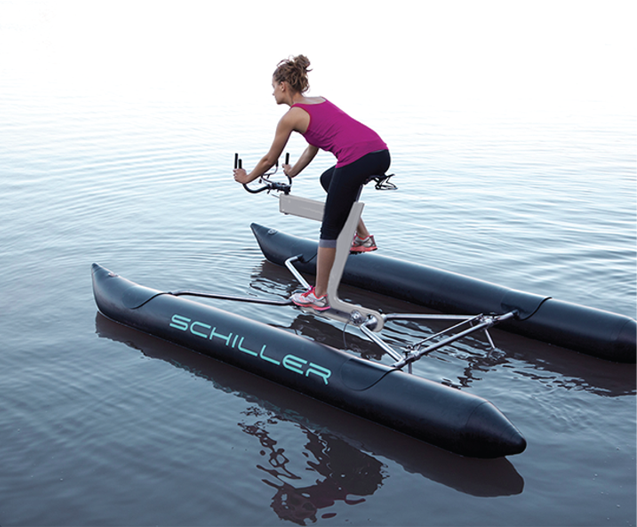 "With nearly one billion bikes around the world, Schiller was founded on the daring belief that people should be able to bike across a planet that is two thirds water," says Schiller Sports. "Schiller Bikes is singularly focused on the epic rides, trailblazing voyages and incredible sights to be seen and shared while biking across waterways everywhere."
"From the outset, our goal was to design and manufacture the most advanced production water bike ever created. The X1 is the reflection of an all-star team of designers, engineers, and craftsmen working together with cycling and water sport experts to invent something the world has never seen," said founder and CEO, Judah Schiller. "The time has come at last for people to experience the thrill and freedom of biking across a spectacular blue planet."
The X1 can achieve speeds of approximately 8 knots per hour (10 miles per hour) depending on rider ability. The bike is ergonomically designed with interchangeable bike components (saddle, handlebars, cranks, and pedals), LED lighting and a variety of system features to ensure maximum safety on the water.