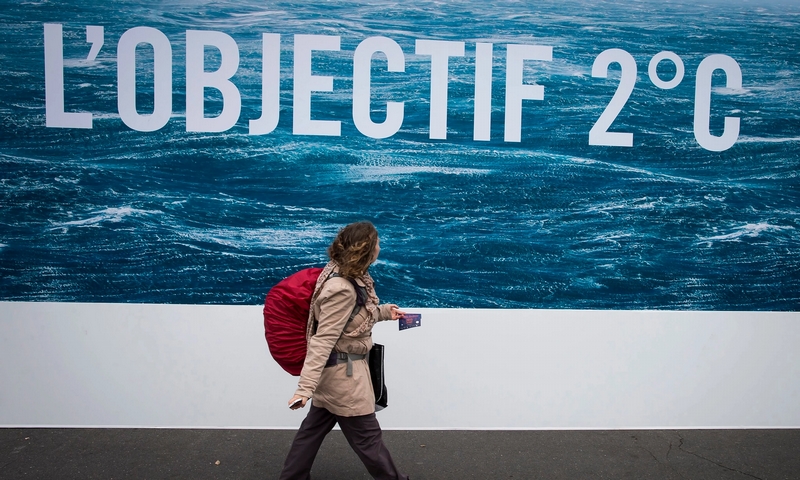 ---
This article titled "The Paris climate summit at a glance" was written by Adam Vaughan, for theguardian.com on Monday 30th November 2015 07.08 UTC
What is the summit about?
Reaching a new global deal on cutting carbon emissions beyond 2020 and agreeing financing to help poorer countries cope with climate change.
When and where is it?
Paris's north-eastern suburb of Le Bourget, from 30 November to 11 December.
Who's going?
195 countries are attending, and at least 138 leaders are expected including US president Barack Obama, China's Xi Jinping, India's prime minister Narendra Modi and the UK's David Cameron. Heads of state will only be present for the beginning of the summit.
Will it make a difference to my life?
Yes – but not immediately. The long-term decisions that governments and businesses take because of a deal in Paris will affect everything from which power plants provide your energy to what food you eat and how likely your home is to flood or be hit by extreme weather in the future.
Don't we already have a climate deal?
The Kyoto protocol, the world's only legally binding international climate treaty, initially covered only developed countries, and now covers just the EU, Australia and a handful of other countries who are required to cut emissions by 2020. There's also a separate, non-binding declaration that covers voluntary cuts by scores of countries, rich and poor, up to 2020.
What affect have the terror attacks had?
The French authorities have said the summit will take place, but security is being tightened. Some observers say the attacks may galvanise greater urgency and solidarity. Planned side events, such as a huge march in Paris, are not going ahead.
What's the mood music like for a deal?
Hopeful, with caveats. China's chief negotiator and the president of last year's summit in Lima are among those who say the political will finally exists for a deal.
But …?
There are plenty of potential sticking points. France's top climate ambassador, Laurence Tubiana, expects finance for poorer countries will be the most difficult part. The US and EU also hold different views on how much of any agreement should be legally binding.
How do the countries line up?
The world's two biggest emitters, China and the US, are both supportive of a deal in Paris – a key difference from the last big climate summit in 2009, when China was seen by many as a wrecker. The third-biggest emitter, India, may play a trickier role, recently making clear at the G20 its concerns over a mechanism that reviews countries emissions pledges in the future.
What's been agreed so far?
More than 170 countries – representing 97% of the world's emissions – have submitted their climate pledges to the UN. But those pledges would still see the world warm by 2.7-3.3C, according to analyses. That's far more than the 2C world leaders have agreed to hold temperature rises to, which is why many countries want to see a mechanism that reviews them every five years.
Won't the summit have a huge carbon footprint?
The UN says the conference will result in around 21,000 tonnes CO2 equivalent, about the same as Estonia's annual emissions. The organisers are offsetting the emissions.
Where can I find out more about the background to Paris?
Our in-depth guide shows how we got here via two decades of climate talks.
guardian.co.uk © Guardian News & Media Limited 2010
Published via the Guardian News Feed plugin for WordPress.