The third generation of the SUV is a completely new development.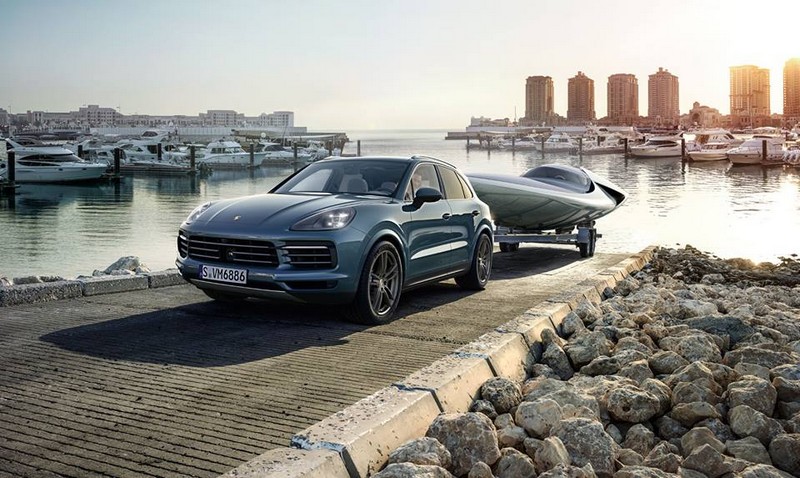 The new Cayenne presented by Porsche last weekend brings team spirit into the world of sports cars – and at the same time adds a touch of sportiness into daily life. 5 doors that are open to every adventure.
The third generation of the successful luxury SUV model, more than 760,000 units of which have been sold since 2002, is a completely new development, says Porsche.
Despite its extended standard equipment, the Cayenne is up to 65 kilograms lighter thanks to its intelligent lightweight construction. At launch, two turbocharged six-cylinder petrol engines will be available, with 250 kW (340 hp) in the Cayenne and 324 kW (440 hp) in the Cayenne S. The Cayenne s has a top speed of 265 km/h and accelerates from 0 to 100 km/h in under five seconds.
Combined fuel consumption in accordance with EU 6: Cayenne models: 9.4-9.0 l/100 km, CO2 emissions: 213-205 g/km.
Porsche has also enhanced the look of the Cayenne significantly: "Our primary objective was to accentuate the character of the vehicle. More Porsche, more Cayenne. The new Cayenne is more precise, elegant, athletic and expressive", says Michael Mauer, Director of Style at Porsche AG, who unveiled the style of the new Cayenne alongside Peter Varga (Director Exterior Design) and Ivo van Hulten (Director Interior Design).
The new Cayenne is available to order, with prices starting at EUR 74,828 in Germany. Prices for the Cayenne S begin at EUR 91,964.
The Porsche Museum is exploring the historical influences on the development of the Cayenne in its special exhibition "New tracks. Every destination. Always Porsche." The exhibition, which also showcases the new model, is open until February 25, 2018.