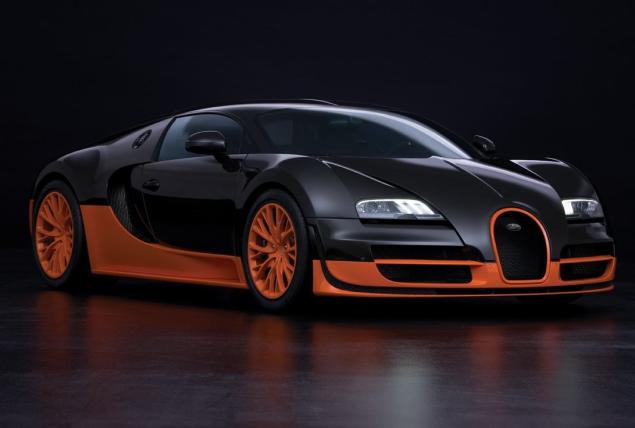 Frankfurt Motor show in 2013 will have on display the new fastest car in the world. The vehicle would have 1,600 horsepower, a 0-100km/h time of 1.8 seconds and will develop 465 km/h. The vehicle is built by Bugatti. According to company's chief vehicle engineer, Jens Schulenburg, the new Veyron would need to weigh 250kg less than the existing Veyron Super Sport.
"We are working on the next super-sports car," Jens Schulenburg told autoexpress. "The big challenge will be reducing weight – we are looking at some incredible technologies, such as wheels made entirely from carbon fibre. We're considering hybrids, too."
"The same quad-turbo W16 engine will be used, but capacity could be increased from 8.0 to 9.6 litres in order to liberate more power. The addition of an electric motor could help hit the 1,600bhp target, too. Our images show the car will get a lower, more slippery body to boost aerodynamics, while keeping the Veyron's distinctive grille and proportions," added autoexpress.
Bugatti Veyron 16.4 was launched in 2005 and boasted 1001 horsepower, a 0-100km/h time of 2.46 seconds and a top speed of 407km/h (253mph). When US company SSC managed to beat the Veyron's top speed and set a new world record of 412.15kph, the sports car manufacturer launched the Veyron Super Sport, a car that recorded an official top speed of 431 km/h (267.85mph). The cars are electronically limited to a top speed of 415km/h (258mph).